The Many Benefits of a Planned Outdoor Space
Who says that the best memories are made indoors? It is time to get outside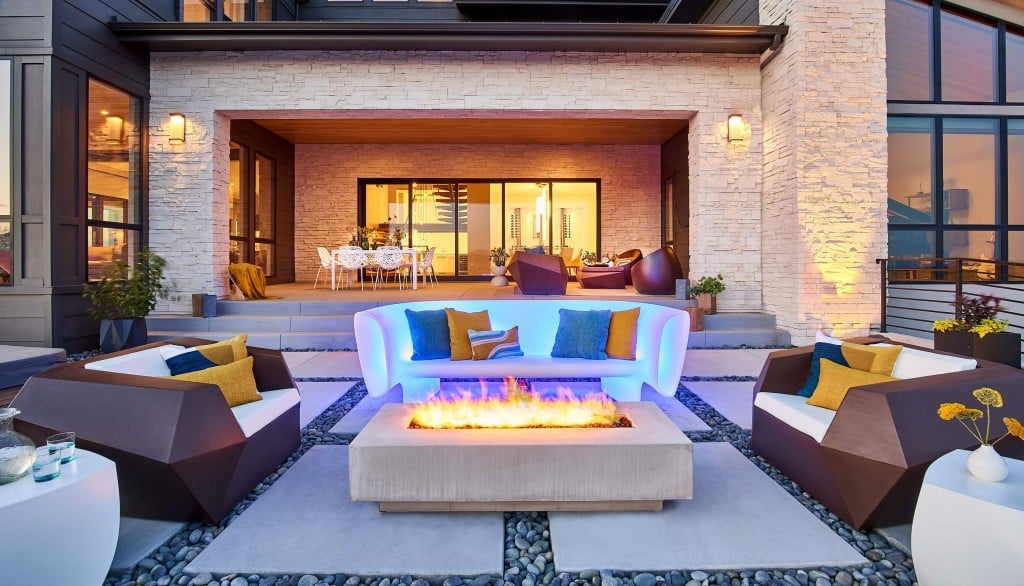 Imagine entering a space that elicits an emotional response. One that is inviting, beautiful and cohesively appealing. Designed outdoor living spaces are intentionally planned areas that have been carefully laid out and structured by experts. Such designs, often prized for their aesthetic value, offer many benefits to your home and lifestyle.
Outdoor living spaces are a part of the home that is often overlooked, but the potential for using this space has unlimited possibilities. They can be used as an escape to wind down, spend time with family, or serve as extended living spaces for entertaining and hosting events that do not fit inside the home.
Some of the many benefits of an outdoor living space include aesthetic appeal, increased property value, and increased livable space beyond the footprint of the home. A larger family may want more open space for children and pets to play, while another household may interested in a more intimate entertaining area for spending evenings with friends.
One of the key highlights of expanding living space outdoors is the ability to really create a unique area that reflects the values and lifestyle of the homeowner. There are numerous benefits to adding to the landscape: to provide respite from the heat or rain, to provide noise reduction, privacy, and entertainment.
Outdoor living is a wonderful experience and most homeowners are inclined to spend more time outside, making memories with friends and family. Create an outdoor space that allows you to experience nature right in your backyard. It can provide an escape from everyday life while simultaneously giving back in abundance what we take for granted every day: fresh air, scenic views, and abundant sunshine.
Frank Pendrell, a designer with Lifescape Colorado, has an MBA in Landscape Architecture and Urban Design. For more than 44 years, Lifescape Colorado has been Colorado's trusted source for landscape architecture, construction and property care. View their profile or contact Lifescape Colorado at 303-831-8310 or info@lifescapecolorado.com.
Content for this article provided by Lifescape Colorado.