Paper Floral Masterpieces
Make quirky floral arrangements for your home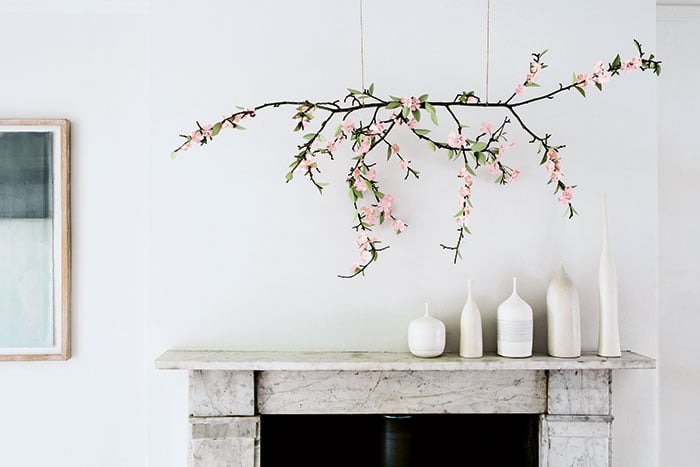 Spring is here and so are the sweet flowers that were underground all winter. The colorful buds brighten any space, but as time passes they go away and we're left without our pretty petals.
Fortunately, Suzi McLaughlin has come to our rescue with her new book about creating paper floral arrangements that can last as long as you like. Gather colorful construction paper, old letters, sheet music, second-hand books or discarded wrapping paper and maps to create unique floral decorations for your home.

The Paper Florist by Suzi McLaughlin 2019 Kyle Books, and photographs by Anna Batchelor.
Award-winning paper artist Suzi McLaughlin offers step-by-step paper flower instruction in her beautiful new book The Paper Florist: Create and Display Stunning Paper Flowers (Kyle Books; April 2019; Paperback; $22.99). She covers all you need to know, like how to curl petals, score and wire leaves and wrap stems and shows you how to make a beautiful arrangements of flowers from a variety of papers.
"Paper and flowers constantly inspire and inform my work." —Suzi McLaughlin
McLaughlin's passion for paper started when she was a child. She was fascinated by everything you could make and create from one piece of paper, so she began collecting scraps of old newspapers and magazines.
She continued playing with paper creations at Falmouth Art College and her work caught the attention of the Gardener's World Team, who commissioned her to create a life-sized paper garden for BBC Gardener's World Live Show.  "I'm not a trained florist, I just have a huge appreciation for the natural world and an obsession with all things paper," says McLaughlin.
The Paper Florist is available where books are sold, like Amazon, Barnes and Noble and more. For more information, visit kylebooks.co.uk.