What's Trending in Colorado Residential Architecture 2021
Timeless details that are making a splash in luxury home design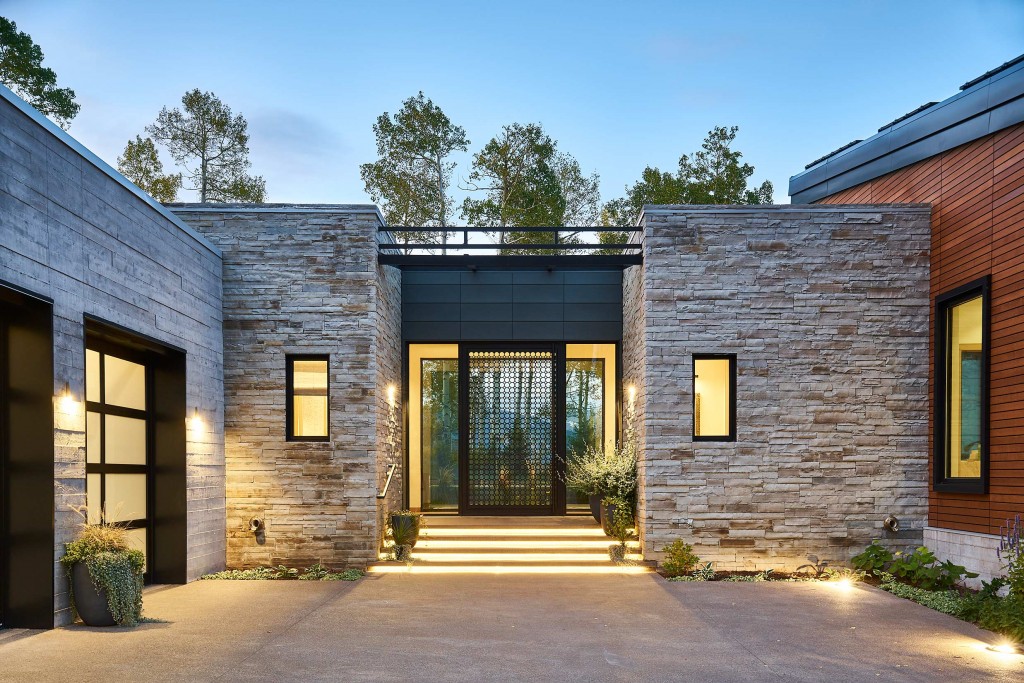 Every year, residential architecture evolves with new trends that homeowners are eager to incorporate into their spaces. This year, after weathering the pandemic of 2020, homeowners are seeking design that provides a deeper connection to nature, multifunctional spaces that meet a myriad of needs, and ample room to gather with family and friends.
If you're building a Colorado home in 2021, make sure your home design incorporates these current architecture trends.
Indoor/Outdoor Living
No longer does the family have just one gathering place. Today's homeowners want the option to bring the communal experience outside with expanded outdoor living spaces. Equipped with the latest systems, outdoor areas are booming—complete with fire pits, kitchens, dining areas, and entertainment capabilities.
Energy Efficiency
Colorado has always been at the forefront of energy-efficiency, and its residents have an expectation that architects will incorporate energy- and money-saving design elements into their homes. Quality insulation and windows make the most difference, in addition to solar panels, geo-thermal heating and cooling, and the use of reclaimed materials.
Integrated Landscape
Homeowners are seeking landscapes that complement and enhance their homes and blend into the surrounding natural environment in which they are set. For example, many homeowners are including sod 'green' roofs, like the one pictured above, into their plans.
The benefits of an integrated landscape are many: the aesthetic appeal, increased property value, and increased livable space beyond the footprint of the home.
Natural Materials
Maybe it was a year of being cooped up during the pandemic, but more than ever people are craving a connection with nature. Bringing in elements of copper, metal, steel, natural stone and wood as well as natural organic materials like plants not only warms up a home's environment, it provides for a seamless connection between inside and outside.
Demographic-driven Design
Colorado is in the midst of a huge demographic shift, with millennials and retirees comprising the largest groups of new homeowners. For money-conscious millennials, it's all about quality over quantity, opting for smaller homes that make efficient use of space. The older generation is more concerned with main-level living, which provides accessibility to all areas of the home.
Kyle Webb, AIA. He is the founder of KH Webb Architects in Vail, Colorado, an architecture firm that creates innovative architectural designs that characterize the personality of both the client and the land where it is built. View their profile or contact Kyle at 970-477-2990.
Content for this article provided by KH Webb Architects.