Updating Your Outdoor Living Areas
Now is the time to plant the seeds to create an amazing outdoor living space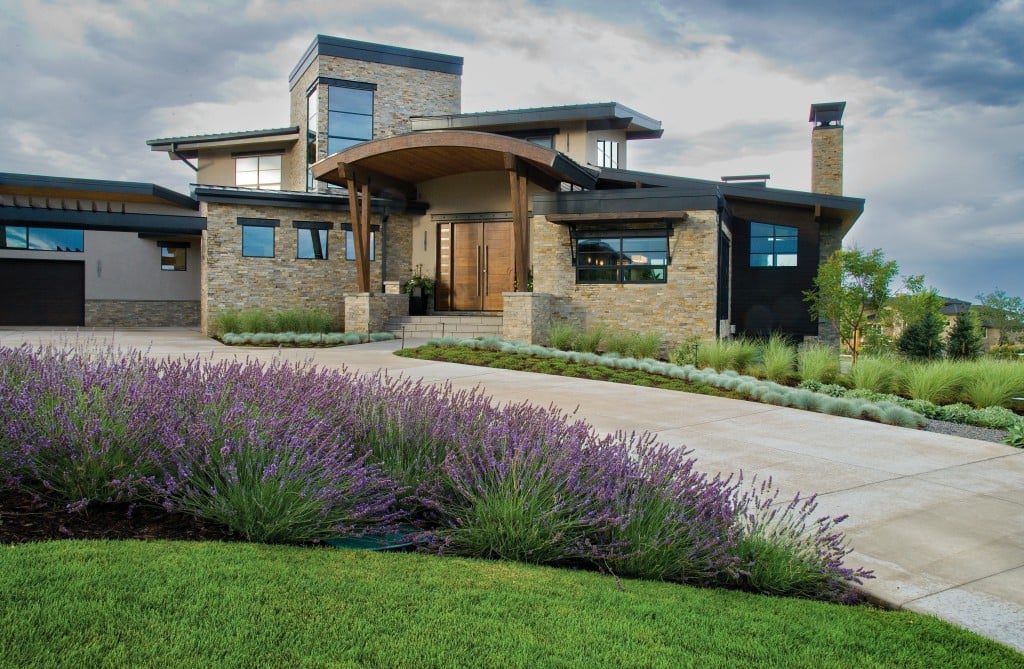 Does all the snow in the past few weeks have you dreaming of updating your outdoor living areas? If so, now is the time to make plans for everything from small projects like adding bright summer blooms to massive remodels that increase your outdoor entertaining space.
As the outdoor living trend continues to boom, planting and building materials will be in high demand for summer 2022. Supply is expected to be very tight, so make sure you place orders and preplan as early as possible.
So, what's new in landscape design?
Trends come and go, but many current design influences play on lifestyle changes that are here to stay. The increasingly blurred lines between indoor and outdoor living have created cross-pollination between interior design and landscape design. In higher-end homes, more elaborate and high-functioning entertaining spaces are becoming standard issue.
Features like pools have risen in popularity, even in cold winter regions like Colorado. Eco-friendly products and water conservation practices remain top of mind. And homeowners are requesting skillfully layered contrasting colors and textures, from flowers and grasses to hardscape and shade elements, throughout their projects,
Simply put, outdoor living spaces have become more complex in layout, design, functionality and ongoing care. It is critical to invest wisely in planning, executing and maintaining the full scope of your project.
With that in mind, here are some helpful suggestions for you to consider.
Custom Features We're Loving for Spring/Summer 2022:
Take outdoor cooking beyond the grill: think pizza oven and a well-stocked bar!
Extend the usability of your space beyond summer: add a fire pit fit for all ages!
Be ready for Colorado's moody weather: high-tech pergolas protect from the elements on demand!
Plan for outdoor gatherings now: get the right lighting and paths in place for safe outdoor fun.
Zen retreats offer a space to get away from it all: cozy spots for two have year-round appeal.
Go green: Be more water-wise with Xeric gardens that are layered with lush colors!
Stay cool and make a splash: from fountains to pools, water features are super hot.
What to order now before it's too late for Summer 2022:
Colorful annuals for beds and containers

Top of the line outdoor appliances (even grills)

Popular colors of river rock

Imported hardscape material
Over the past couple of years, we have become accustomed to a rapidly changing world. One thing we've learned is spending more time outside gathering, relaxing, entertaining and enjoying nature is beneficial to our health, happiness and well-being. With a little thought and careful planning, you can create the outdoor living space of your dreams.
Rachelle Folsom is the Director of Business Development & Marketing with Lifescape Colorado. For more than 44 years, Lifescape Colorado has been Colorado's trusted source for landscape architecture, construction and property care. View their profile or contact Lifescape Colorado at 303-831-8310 or info@lifescapecolorado.com.
Content for this article provided by Lifescape Colorado.