Time for a Refresh
8 tips to help you breathe new life into your living space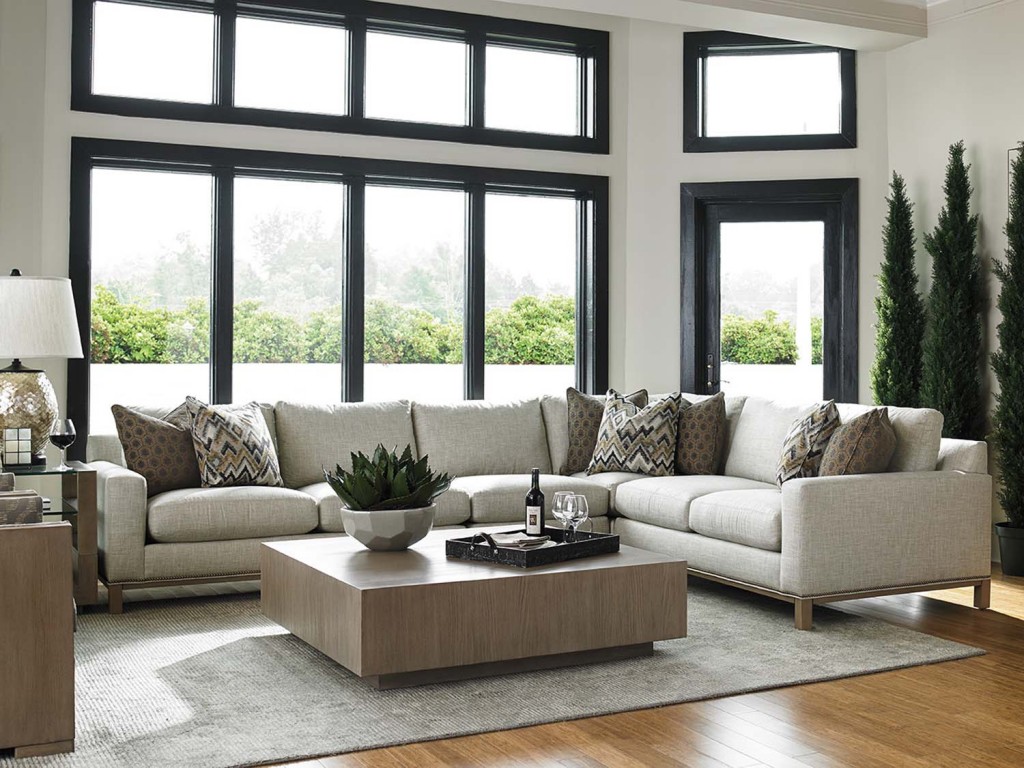 Maybe it's because we've been cooped up at home for a year, or maybe it's just time for the pendulum to swing, but we're seeing more people than ever looking to make changes to their living space. We all want our homes to be beautiful spaces that reflect our personal tastes and lifestyles and right now, what we're craving is color, vibrancy and personality.
The key to a successful refresh is putting together timeless materials to create interiors that are warm and welcoming; places where everyone wants to spend time together.
With that in mind, here are 8 things to keep in mind as you refresh your living space.
Skip the all white or tone on tone
Color is back! Seems we're ready to move on from the monochromatic white and grey-upon-grey-upon-grey palettes that have been dominating the design world. Granted, the clean simplicity of white interiors can provide a calm, serene environment, but we're ready for a little more zing in our spaces. People are choosing colors that reflect their personalities and make them happy.
Mix mediums
A surefire way to freshen up your living space is to incorporate different materials that appeal to the senses. Mix it up with textiles and leather, metal and glass. Throw in a marvelous mirror, fabulous light fixture or a bold graphic work of art.
Add dimension
Add dimension to your living room by balancing your space with different shapes. Mix the linear and the curvilinear. Ground your blocky sofa and chairs with an oval coffee table. Choose upholstery with geometric prints to break it up and add visual interest.
Accessorize
One of the easiest, and most rewarding, ways to freshen up your space is to layer in accent pieces that are a reflection of you and your style. Personalize your space with photographs and travel mementos that tell your story. Sprinkle in books and antiques that have been handed down through the generations of your family.
Infuse texture
Infuse your living space with texture. Choose a sofa upholstered in a nubby fabric with flecks of color. Add in down-filled toss pillows that feel nice to the touch and a soft, comfy throw. Replace solid textiles with checks, stripes and mottled prints.
Ground your space with a sleek, solid coffee table. Add in plants in chunky ceramic pots, graphic artwork and metal accent pieces. Mixing up textures adds personality and movement to your space.
Add pops of color
For those who prefer neutral tones, your living room should still always have a good pop of color to brighten up the space. If your furniture and wall color are on the lighter side, spice things up with a vibrant area rug or some fun, bright throw pillows. Toss a throw blanket onto your living room sofa, add a colorful silk flower arrangement or bring in a few whimsical accessories. A beautiful piece of artwork is another easy way to incorporate color into your living room while also adding a personal touch to your home.
Create visual interest with a unique focal point
Art is the ultimate form of self-expression, so be sure to include at least one eye catching art piece in your living room. If you have a fireplace, hang a large piece of art over the mantel to create a unique focal point. Hand painted art, canvas or a bronze sculpture all add a touch of personality to your living room and your home.
Don't over-clutter
My last bit of advice is don't over-clutter. Although it's tempting to bring in every little thing to freshen up your space, sometimes too much of a good thing is just too much! Make sure you edit judiciously when you refresh your space. After all, remember: your ultimate goal is to transform your living room into a calm, serene place to relax and enjoy down time with family and friends.
Brent Simon is an owner at Colorado Style Home Furnishings, a Highlands Ranch-based furniture showroom that offers a diverse collection of top quality comfortable, sophisticated furniture and accessories. View their profile or contact Brent at (303) 741-4240.
Content for this article provided by Colorado Style Home Furnishings.