Sprawling Simplicity in Starwood
A sophisticated home just outside of Aspen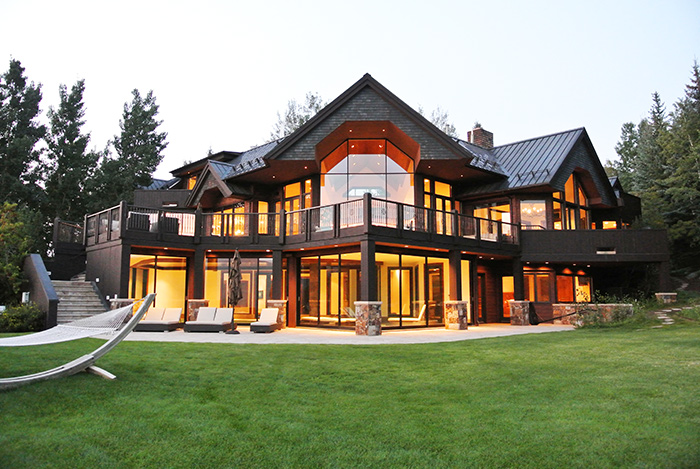 Just outside of Aspen sits the gorgeous gated community of Starwood, which John Denver memorialized in his hit "Starwood in Aspen." The residential area boasts some of the best views of the Roaring Fork Valley—as does this sprawling estate, with seemingly never-ending views of the surrounding peaks, including Mt. Daly and Mt. Sopris.
The home recently underwent a remodel, transforming its 13,000 square feet into a mountain contemporary wonderland. Stone, wood, and neutral finishes make a simple, sophisticated design statement while not detracting from the home's fantastic vantage points.
Its wide-open floor plan makes the 7-bedroom home an ideal ski retreat destination—especially given its penchant for entertaining guests. Complete with a sunken bar, media room, large walk-in wine room with tasting area, elevator, chef's kitchen, formal dining room, and luxurious indoor swimming pool, the estate maximizes its potential for vacations, parties, and escapes from long days on the ski slopes.
And in the warmer months, its inviting outdoor spaces (including a massive south-facing deck), manicured grounds, private tennis court, and proximity to downtown Aspen prove it's not just a wintertime retreat.
Take a tour below.
Learn more about this home here.
SaveSave