Small Projects: Pave the Path to Patio Perfection
Why working with a pro matters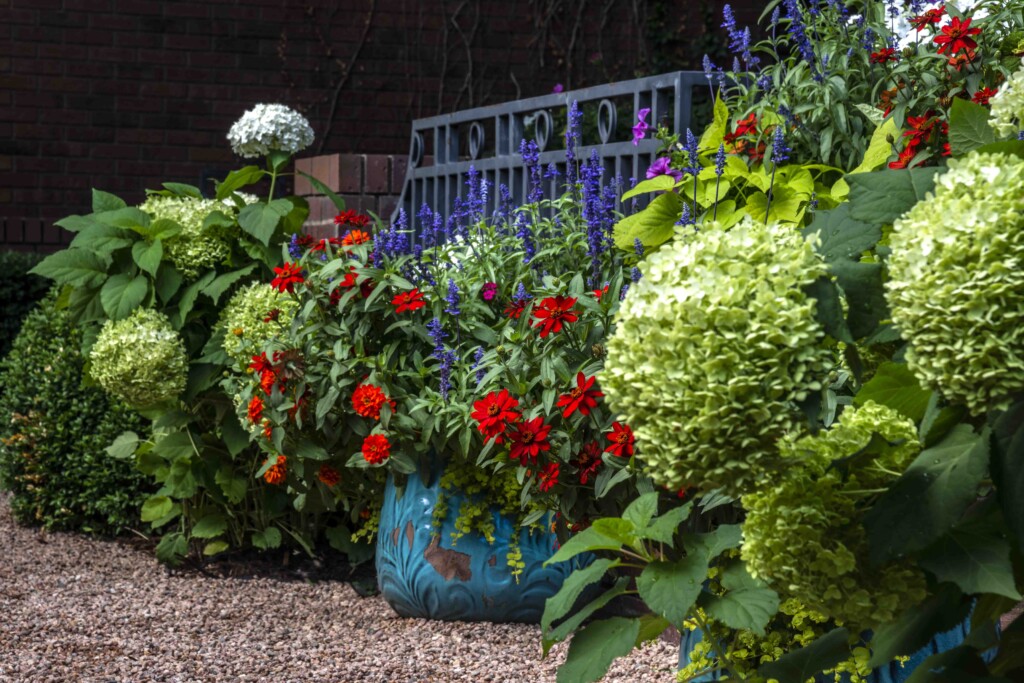 Sponsored Content
Want more enjoyment out of your outdoor living spaces? Dreamy landscapes often come to life through a series of small projects that help improve both form and function. With the right team of experts, you can quickly add substantial color, create a more sustainable landscape, reduce water costs and/or find a new favorite summer chill spot outside.
Enhance your outdoor space
Landscape projects that do not involve building structures, masonry, retaining walls or hardscape are often referred to as 'enhancements'. For top landscape firms with high quality standards, this is not about a quick fix or taking short cuts. Discerning homeowners wanting to make more immediate improvements to their outdoor living spaces can do so without sacrificing quality.
Prioritize goals with a focus on the big picture
Ask yourself these questions:
How does your family want to use your outdoor space?

How can landscape improvements increase the value of your home?

What issues with functionality and feasibility exist?
No matter the size of the landscape project, these three questions must be explored and understood. For example, even when adding blooms to containers on a patio, issues like shade and access to water need to be considered. Low-cost 'fixes' can often cost more in the end if the project is not well planned and executed with careful consideration for the details that make a difference. Doing a project twice is always more expensive than planning and executing correctly the first time. An enhancements expert can help you prioritize which projects will have the greatest impact on your immediate enjoyment while also providing long-term investment benefits.
Add Curb Appeal
If adding curb appeal is one of your goals, a comprehensive mulch top-dress can make a big difference. It is also good for the long-term health of your flower beds and soil. Problem areas for plants, weeds and irrigation can also be revealed and addressed during the process. Adding the right shade trees can help other areas of your landscape thrive. Filling containers with pops of color can dramatically change the appeal of your entrance or patio lounge area. Professional lighting can instantly improve the usability of an outdoor space.
Become Water-Wise
Water-wise landscapes are continuing to grow in popularity, often made more urgent by changing municipal water restrictions. Removing turf and replacing with crevice/ rock gardens can be done in less than two weeks depending on the size of the yard. Finely crushed rocks layered with the right Xeric perennials and sheets of natural stone wedged vertically create rich texture and color. Crushed rock can also be mixed with large-scale pavers to create a patio space that is more permeable and thus, more environmentally friendly.
Want your small landscape projects to make a big difference? Our team recommends working with a pro to get results that wow! And check out the list below for what's hot now:
Top 5 Garden Enhancement Trends
Remove turf and create water-wise landscape

Add paver or crushed granite pathways

Refresh mulch and add perennials, shrubs and trees

Update patio and entry spaces with containers and

seasonal color

Improve lighting for ambiance and way finding
Kenny Rodgers is the Enhancement Manager at Lifescape Colorado , where he focuses on smaller projects that can be completed in 2 weeks or less. For more than 45 years, Lifescape Colorado has been Colorado's trusted source for residential landscape architecture, construction and property care. View their profile or contact Lifescape Colorado at 303-831-8310 or info@lifescapecolorado.com.
Content for this article provided by Lifescape Colorado.