Not Your Average Guitar
Todd Perkins crafts custom guitar art devoted to Colorado—the perfect gift for the musician in the family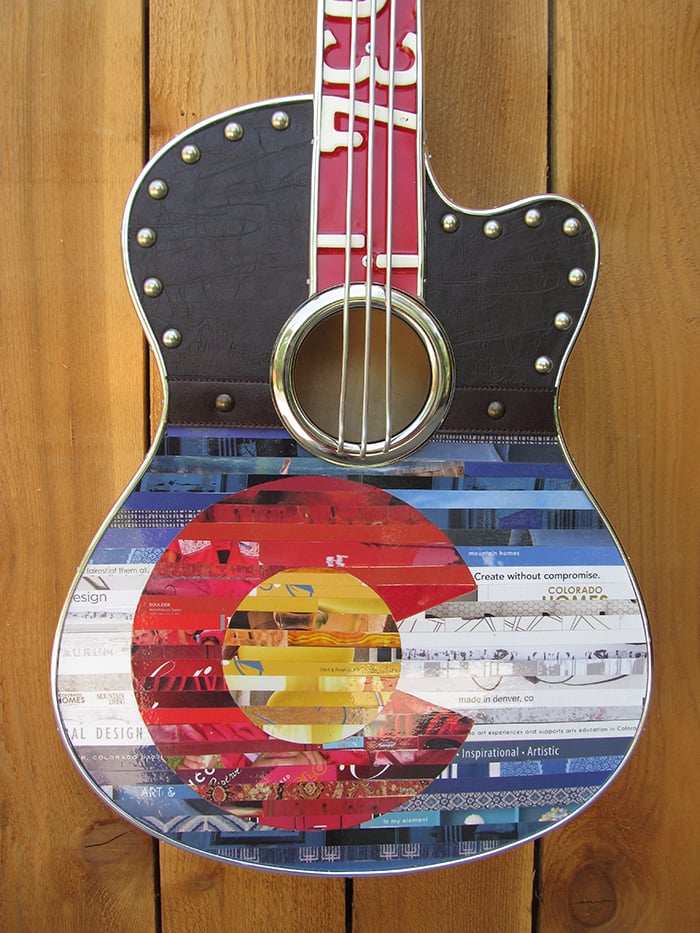 We featured Todd Perkins' super-cool guitars in our November/December 2016 Ultimate Gift Guide for the Coloradan, but we just can't help revisiting the artist and his meticulously crafted musical inventions as we approach another holiday season.
Although Perkins hails from Forth Worth, Texas, he's lived in Colorado for 17 years and has earned an honorary Colorado Native title with his devotion to the state in many of his one-of-a-kind stringed creations.
After owning a successful home improvement business for nine years, he embarked on a new creative medium, crafting custom guitar art out of various up-cycled materials in his Denver studio, and never looked back. This gift-giving season, keep these beauties in mind for the musician in the family. (Fun fact: The guitar above was adorned with pieces of Colorado Homes & Lifestyles magazines.)
See more of his work at toddperkinsart.com.