Maintaining your Landscape Lighting System
It may not be the most appealing item on your to-do list, but it makes a big difference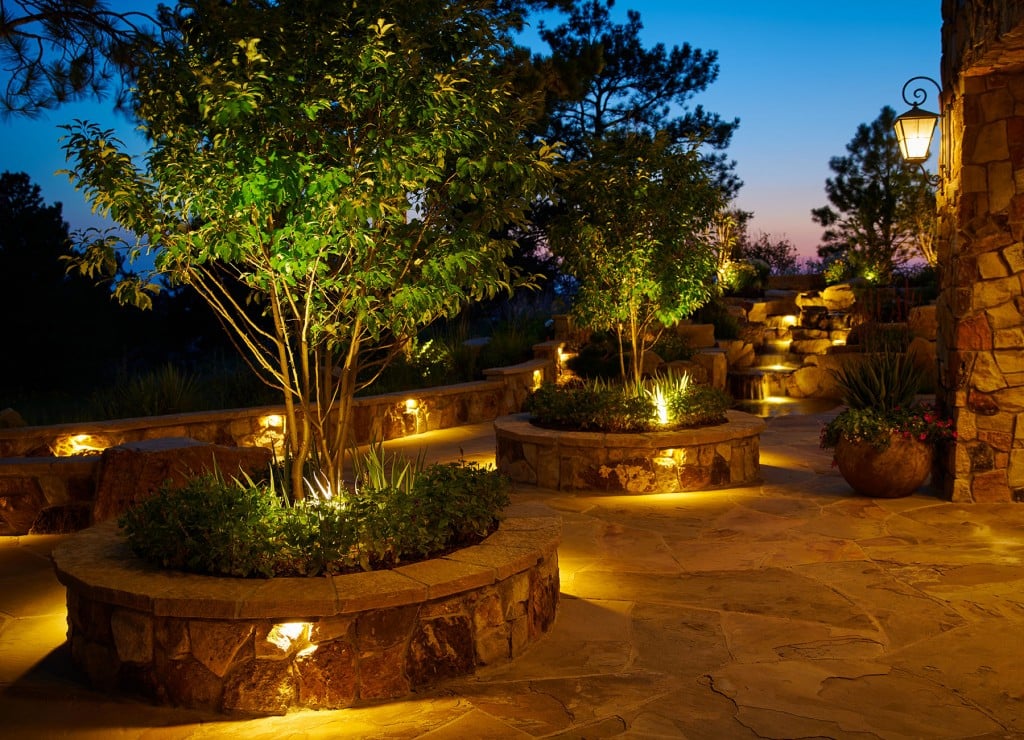 Attractive landscaping is the key to your home's curb appeal, and can bring hours of outdoor enjoyment for you, your family and your guests. An important part of any landscaping plan is the lighting system which add drama and draw attention to your carefully curated collection of trees, shrubs, bushes and flowers.
Yet the lighting systems in most homeowners' landscapes take lots of abuse from being watered daily and overrun with dirt, mulch, leaves and debris, and knocked out of alignment by kids, gardeners, varmints and well, just everyday life.
Just like any investment that needs to be cared for, your landscape lighting is no exception. Proper yearly maintenance will not only maximize the aesthetic of your landscape, it will ensure the longevity of your lighting system.
Here, we offer step by step tips for maintaining your landscape lighting systems.
How to properly care for your lighting system:
Maintenance should include a full cleaning of entire fixture.

Disassemble the lens and silicone gaskets.

Remove lamps and check the voltage, then re-grease (with die-electric grease) to protect against moisture.

Clean and grease gaskets to maintain flexibility.

Clean lenses for clarity and maximum illumination.

Clean the outside finish and treat to protect against UV and water

Clean transformers of pesky spiders, wasps, hornets and debris.

Reposition lights and prune plants and trees to optimize both the illumination and aesthetic.
Drew DaHarb is the lighting team manager for Designscapes Colorado, a landscape architecture and design firm based in Centennial, CO. View their profile or contact them at 303.721.9003.
Content for this article provided by Designscapes Colorado.