How to Prepare Your Home for the Holidays
Create a comfortable, cozy space for your family and friends to gather and celebrate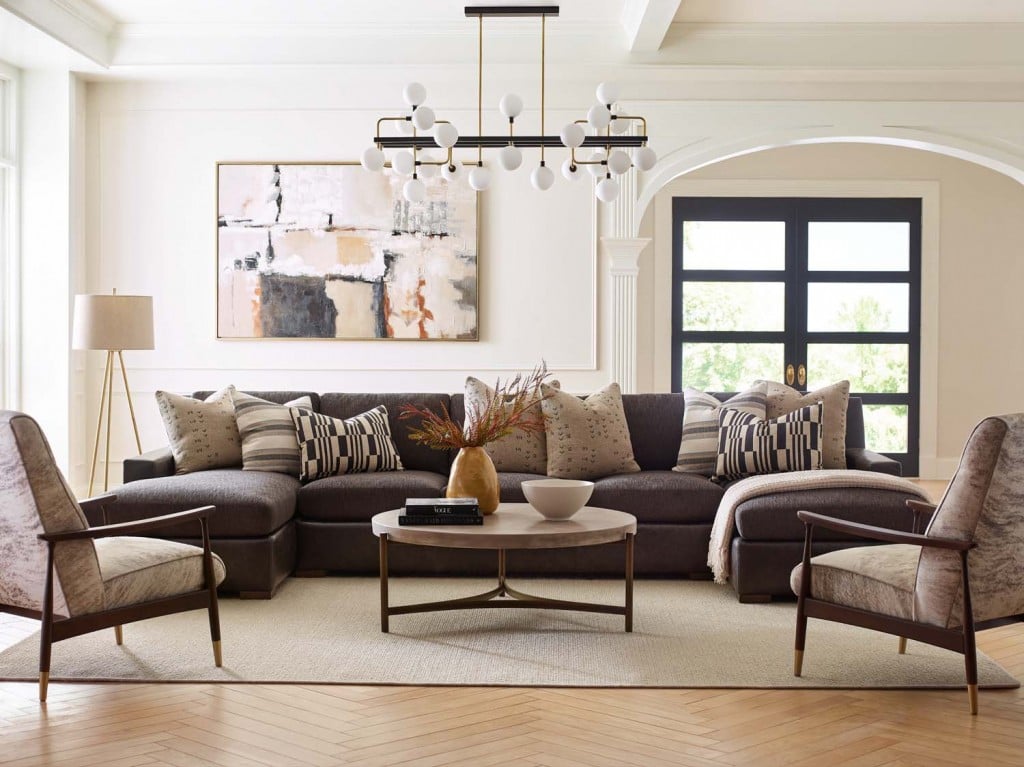 The holiday season is rapidly approaching and now is the time to think about preparing your home for festive parties and beloved guests.
No matter how large or small your home is, or what your style imparts, there are some things you can do to ensure that your home is primed for this festive time of year.
Read on to discover a few simple things you can do to elevate your home and transform it into a cozy, cheerful, inviting environment in which to celebrate.
Set the Table, Set the Scene
When you think about how to prepare your home for the holidays, the dining room immediately comes to mind. You can set the scene for the season by updating your dining room table.
If you have an abundance of holiday guests coming to visit for the holidays, it might be time to upgrade to a larger size table or one with expanding leaves so you can add additional seating on the fly.
Spruce up your dining room table by adding a festive tablecloth, metallic chargers or bright beaded placemats, and table linens. A gorgeous centerpiece featuring a poinsettia or a hand-blown glass vase full of fresh greenery dotted with red berries instantly gives the dining room a wonderful holiday vibe.
Don't Forget to Declutter Your Dining Room, Too
Now is a great time to look for a beautiful new piece of furniture, such as a new hutch, cabinet, credenza, sideboard, or bar, to give you a bit of extra storage.
Top your new storage piece with a stunning stainless steel bowl and some garland or a gorgeous vase for a fanciful finishing touch. A quick and easy way to add a touch of elegance to your room is with a beautiful permanent floral arrangement that doesn't need to be changed after a few weeks but looks good year-round.
Focus on the Main Spaces
You might be concerned about the organization or tidiness of your home during this busy time of year. Thankfully, unless you're planning to have overnight guests, you can remain focused on the main living areas. Start by sprucing up your entryway or foyer by removing stray jackets, purses, and shoes. A new colorful area rug and an eye-catching piece of artwork will instantly give the entryway a pop of color and a beautiful, welcoming look.
Next, move onto the living room and do some simple organizing. The holidays are a perfect time to declutter this room before you start taking out all of your holiday decorations. Add a storage ottoman to hide games or a new cabinet for displaying books or other items stacked up around your living room. Focusing on the main areas of your home will give your home a more inviting vibe and make your guests feel welcome.
Add Festive Touches Everywhere
Of course, every home needs some festive décor when it's time to celebrate the holiday season. In addition to your Christmas tree or Menorah, add cheerful touches throughout your home to get it holiday-ready. Add a few fun seasonal throw pillows along with a soft, snuggly throw blanket on your sofa, loveseat, recliner, or accent chairs to give your home a cozy feel. String lights draped across the fireplace mantel or along a staircase add a warm, inviting glow. Use fresh evergreen garland and festive wreaths anywhere you like, including the front door and above the fireplace.
Add in some fragrant seasonal candles to create an ambiance that everyone will feel comfortable in. These simple touches make it easy to prepare your home for the holiday season, so you can relax and enjoy spending time with those you love.
Get Ready to Entertain
It's key to ensure that your home has everything you need to entertain guests when they come to visit. In addition to a larger table, you may want to purchase additional seating options (comfy textured poufs or a few dining stools are a fashionable way to add more seating without sacrificing space) or a new sectional sofa so that everyone can relax and kick back after dinner.
You should also make sure that your guest rooms have everything your guests need for a comfortable stay. Dresser space, the proper-sized beds, and a full-length mirror are all guest room musts. If you have any last minute holiday needs, please come visit our showroom. We have over an acre of fine furniture in-stock and ready for immediate delivery.
Brent Simon is an owner at Colorado Style Home Furnishings, a South Denver-based fine furniture showroom that offers over an acre of top quality comfortable, sophisticated in-stock furniture and accessories. View their profile or contact one of their highly experienced design professionals at (303) 741-4240.
Content for this article provided by Colorado Style Home Furnishings.