Gardening With Thought and Purpose
Creating beautiful spaces that make sense on a number of levels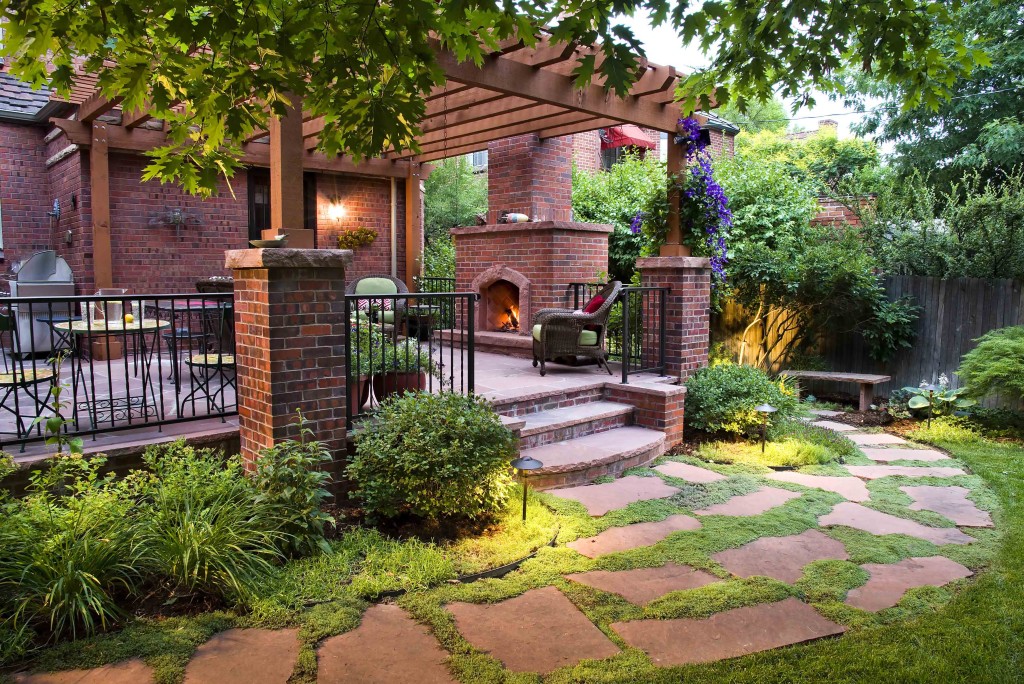 For many of us, our gardens and outdoor spaces are a sanctuary—a place to get away from the busyness of daily living; a place to surround ourselves with beauty and tranquility. Lately, we've had more and more clients coming to us seeking to create these places of refuge for themselves and their family, but also seeking to create them in a responsible, earth-conscious way. Here are three ways we help them accomplish that.
Backyard Rediscovery
Slow down and enjoy your time at home by creating an environment where you WANT to spend time. Make your outdoor space interactive by planting a garden with your family, or host an outdoor-themed party based on the specific time of year that your garden looks its best or most interesting—get-togethers don't always have to be in the summer! Carve out a new space that reinvigorates your interest in spending time there.
Waterwise Gardening
Garden with drought-tolerant plants that make sense for our climate; reduce lawn areas; and plan for the future, both for yourself and for future generations. Have active conversations about what being mindful of water shortages means in the big picture and make thoughtful choices that still create beautiful, inviting, plant-filled spaces. Things like artificial turf are a real alternative; there are some fantastic products out there to choose from based on your needs.
Upcycled Landscape
Reusing what you can of what you already have equals less waste in the landfills and more savings for you. Newer isn't always better or more necessary. Move existing shrubs, work around ones that cannot be moved and get creative. A refresh and new ribbon of perennials can work wonders to complement established plant material. Patio materials can be repurposed, rejuvenated and given a second life. Think twice before over-renovating to help the environment while you help your budget.
Troy Shimp, recently inducted into Colorado Homes & Lifestyles Hall of Excellence, is celebrating his 15th year as a Senior Landscape Architect with Lifescape Colorado. For more than 44 years, Lifescape has been Colorado's trusted source for landscape architecture, construction and property care. View their profile or contact Troy at 303-831-8310 or info@lifescapecolorado.com.
Content for this article provided by Lifescape Colorado.