Top Outdoor Design Trends of the Sustainability Movement
Phase One Landscapes and Belgard are teaming up to create amazing outdoor living areas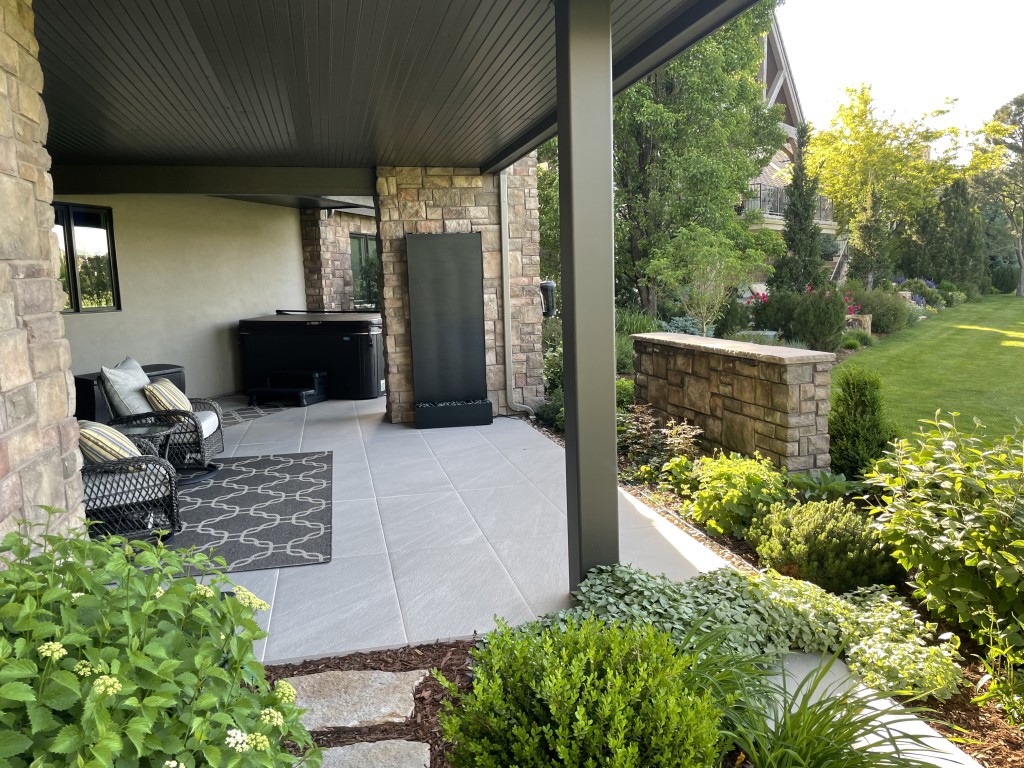 In recent years, eco-friendly design elements continue to top the list of "must-haves" in outdoor design and grow exponentially more popular with each passing year. Surveys conducted by the American Society of Landscape Architects confirm that many of the top trends in residential outdoor design can be directly attributed to the green movement.
Design elements such as permeable pavers, drought-tolerant and native plants, edible gardens, reduced lawns, water-efficient irrigation and rainwater harvesting systems can make a big difference.
Possible project design upgrades include:
Vertical Gardens
Segmental retaining wall block can be used to construct a vertical garden for native plants. This can be a way to dress up a large wall or construct a garden for a project that has space limitations.
Built-In Planters and Raised Beds
Keeping up with an edible garden can be back-breaking work, which is made much less strenuous with a raised bed. And a bed constructed with a segmental retaining wall block has substantially increased longevity over one constructed with timbers or lumber. Especially consider a built-in planter near an outdoor kitchen or grill island for growing fresh herbs.
Permeable Paver Driveways, Walkways, Patios and Pool Decks
Many states and municipalities offer tax incentives or grant programs for installing permeable pavers, which help eliminate stormwater runoff and reduce pollution of nearby waterways. Research whether any programs are available in your area. With reduced out-of-pocket costs, it may be more feasible to increase the size of a planned patio or add another outdoor project to the list, like a permeable walkway or a permeable driveway.
Heated Permeable Pavers
In colder climates, a heated permeable paver system can be designed to include heating cables below the pavers, which can be activated by temperature and moisture sensors to immediately melt snow and drain it away. This can dramatically help in preventing snow accumulation and ice build-up, thus reducing or eliminating the need for de-icing agents or the labor required for snow removal. This is especially advantageous for driveways and walkways. For contractors, it should be noted that the addition of heating cables would not impact a LEED designation or a label of sustainability.
Water Harvesting and Recycling
A permeable paver system can be designed to collect and recycle water for irrigation, water features or other uses. Municipalities with water conservation programs often have tax incentives for installing this type of system.
Dave Graham is one of the owners of Phase One Landscapes, a landscape design firm that has designed and built hundreds of landscapes over the last 30 years in the Denver neighborhoods of the Greater Denver Metro area. View their profile or contact Dave at 303.750.6060.
Content for this article provided by Phase One Landscapes.