The Top 10 Home Stories of 2019
A roundup of the most popular home features this year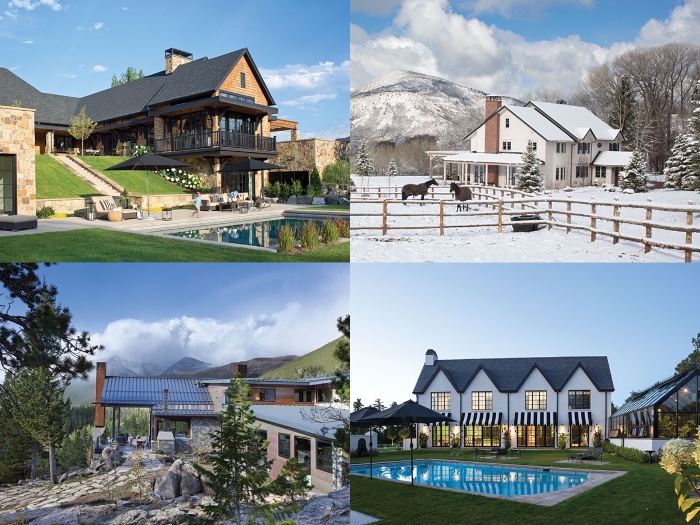 As we come to the end of this year, we're rounding up the top 10 Colorado home features of 2019, as chosen by the readers.
The most popular 100 articles published on Colorado Homes & Lifestyles in 2019 range from lifestyle stories—like our interview with style icon Iris Apfel and our Made-in-Colorado Gift Guide—to announcements of our prestigious design awards—like the winners from Five Under 40, Circle of Excellence, 2019 Home of the Year and this year's FABULOUS List.
But we are a magazine dedicated to the home, after all, and we love to share new, stunning and timeless high-end home design. To top off a wonderful year, here we present a countdown of the most popular home features this year.
Cheers!

James Florio
10. Paradise Found: Architect Scott Lindenau fashions a home that frames the sky and mirrors the mountains, for the woman who knew what she wanted.

Anthony Rich
9. A Boulder Victorian Back to its Original Bones: A couple brings this sunny Mapleton Hill home back to the future.

Emily Minton Redfield
8. A Beloved Colorado Mountain Home, Reimagined: A-list designer Lonni Paul recreated this family home in Aspen.

David Lauer
7. A Bit More Bling: A little snap, crackle, pop infuses a traditional Park Hill home with a modern touch.

Michael Brands Mountain Home Photos
6. John Denver's Remodeled Starwood Estate: Tour the refresehd home that was once the late singer's sweet Rocky Mountain paradise.


Emily Minton Redfield
5. A Cherry Hills Home With Hollywood Glam: A designer dad creates a Denver estate with a fresh twist.

Emily Minton Redfield
4. A Hamptons-Inspired Cherry Hills Home: A bit of the seaside, a touch of bling and lots of lounging space come together in an at-home resort.

Brent Moss
3. 2019 Home of the Year: Aspen Revival: Architect Sarah Broughton of Rowland+Broughton helps a globe-trotting family return a Colorado legacy property to its glory days.

Hall & Hall
2. A Colorado Ranch Listed for $46 Million: The 4,600-acre property features private river fishing, horse facilities, a tennis court, helicopter hangar and mountain rustic interiors.

Emily Minton Redfield
1. From the Ground Up: A Maryland couple builds a home near Estes Park that honors the land they fell in love with.