Sweet Tooth Satisfaction
MELTED is a new dessert shop inside The Source offering cookies, soft serve and ice cream sandwiches with a twist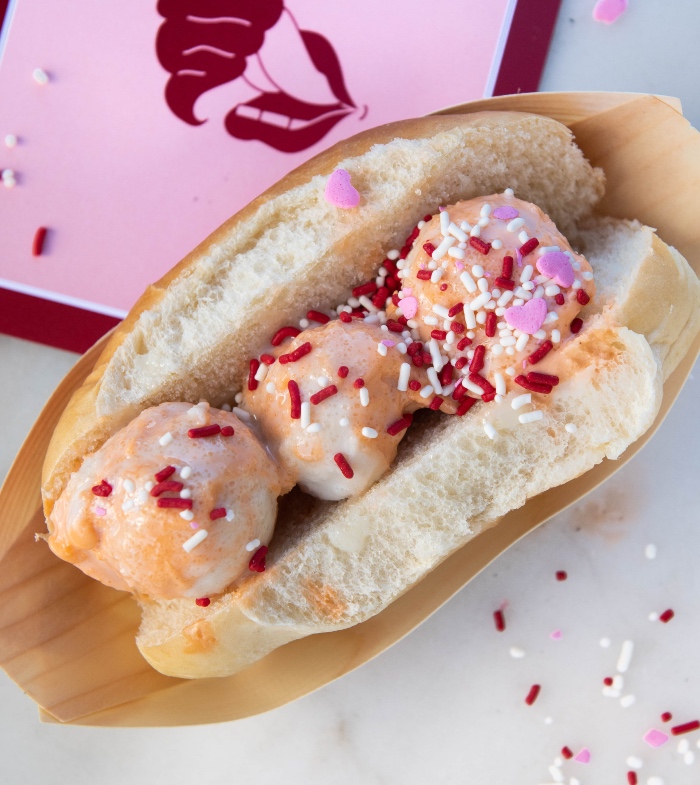 A new shop in The Source is sure to satisfy your sweet tooth. MELTED is a new dessert shop inside Denver's acclaimed epicurean marketplace and offers an assortment of house-made cookies and house-churned soft serve, in addition to Thai-style ice cream sandwiches.
"Melted is all about having fun, being decadent, and enjoying life's simple pleasures," says restaurateur Bryan Dayton. "We are taking the food seriously, but we're not taking ourselves too seriously. We hope that our guests will be excited by something new and out-of-the-box."
The menu is a collaboration between Dayton (his other restaurants include Acorn, BriDer, Corrida and Oak at Fourteenth) and consulting pastry chef Jennifer Akina, who is a Senior Cake Artist and Pastry Chef at Azucar Bakery and also the Executive Producer for the "Chef or Death" podcast.
Enjoy fresh-baked cookies and soft serve ice cream, with vegan options and flavors like Thai Iced Tea and Pomegranate, or nosh on a build-your-own Thai Ice Cream Sandwich featuring your choice of flash-frozen ice cream (single taste or as a twist) on a milk bun from The Source's Reunion Bread.
The 365-square-foot space was designed in collaboration with Denver-based Wunder Werkz, with influences from the hip, urban neighborhoods of Bangkok and Amsterdam, as well as its home in RiNo. The shop's design features a palette of deep reds and soft pinks, accented by graffiti-marked brick walls and glowing neon signs. A glass-enclosed dessert case sits next to the shop's salvaged-stone service counter, with seating available in The Source's main hall.
Melted
3350 Brighton Blvd at The Source in Denver, Colorado