Out on the Town: 2020 Boutique Warehouse Sale
A breakdown of the upcoming market featuring local boutiques and bargains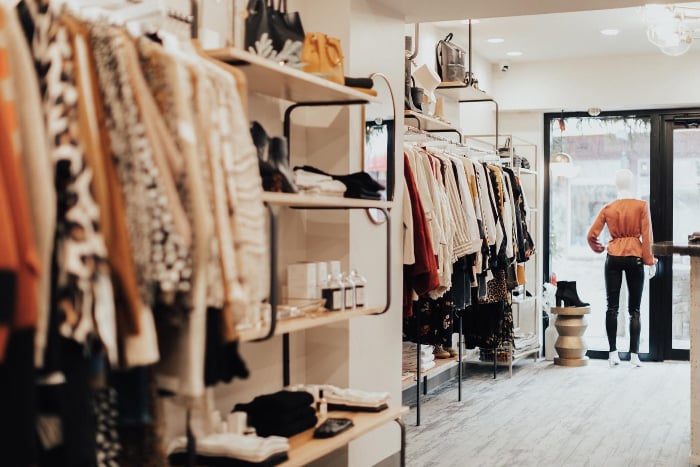 I love to shop locally. More specifically, I love discovering go-to staples on the sale rack while perusing Denver's boutiques. The 2020 Boutique Warehouse Sale understands this thrifty hobby of mine, and is inviting other bargain shoppers to score deals on designer items at their bi-annual market event.

Stitch
14 boutiques from all over the Mile High City will flaunt their merchandise at the event, with deals ranging up to 75 percent off.
Hosted at Ballpark's Viewhouse on January 26, tickets cost $12 for general admission and include a free drink. VIP tickets are also available in advance for $25, with early access to shop items before anyone else.
Proceeds will benefit the women-operated Rocky Mountain Alliance Children's Foundation, a non-profit dedicated to the well-being of children-in-need in the Denver area.
Highlights of the Boutiques
This contemporary brand is focused on delivering tried-and-true style that won't fade with apparel like timeless blouses and peacoats to masculine oxford shoes.
Located in the Highlands, this shop features trending items like high-waisted ripped jeans, feminine knitted tanks and utility-style jumpsuits.
Free-spirited? Get your bohemian fix from this City Park West store that brings in lovers of graphic tees, floor-length lace dresses and bell bottom corduroys that are ethically and sustainably made.
Tips
Wear leggings and a sports bra to try on clothes – there will be no fitting rooms.
Cash makes everything easier (cards are accepted).
Get there early for the best deals.
Tickets will be available all day at the door.
Reduce waste by bringing your own reusable shopping bag to fill.
All sales are final.
Details
WHAT: 2020 Boutique Warehouse Sale
WHERE: Viewhouse (Ballpark) 2015 Market Street, Denver, CO 80205
WHEN: Sunday, Jan. 26 , 2020. 9 a.m. – 3 p.m.