How to Integrate French Styled Appliances Into a Modern Kitchen
bulthaup + La Cornue = a match made in designer heaven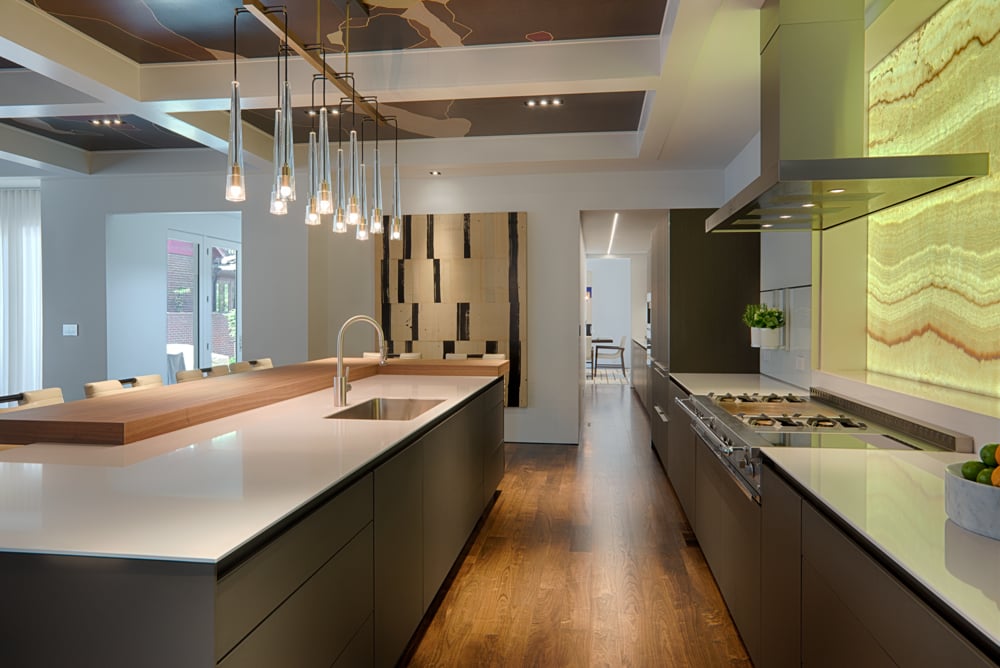 Sometimes two seemingly disparate styles can blend perfectly, as is the case with sleek, modern bulthaup kitchens and ornate ranges from culinary legend La Cornue.
Recently, I sat down with two of our designers, William Landeros and Jed MacKenzie, to talk about modern kitchen design and the marriage of these two premium brands.
Q: What are some of the hallmarks of modern kitchen design?
A: Modern kitchen design embraces intentional simplicity. Streamlined and monochromatic, with timeless finishes, modern kitchens exude a quiet elegance.
In addition, modern kitchen design combines functionality with versatility and practices the mantra "a place for everything and everything in its place."
Q: How do you integrate french styled appliances into a modern kitchen?
A: The key to integrating an ornate La Cornue range into the sleek, clean lines of bulthaup cabinetry lies in keeping the design clean and simple and combining timeless finishes.
Both lines offer a myriad of options. Bulthaup's metallic finishes (anodized aluminums, natural clear anodized, bronze, graphite) and lacquers (soft touch, high gloss wood veneers) coordinate beautifully with LaCornue's colors, styles and accent pieces. The materials and finishes blend seamlessly without competing in style of form.
In addition, placement is critical. Lining up the front panel and controls of the range on the same plane as the cabinet fronts ensures a streamlined modern look.
Q: Why do La Cornue and bulthaup pair so well together?
A: The materials and aesthetics of bulthaup and La Cornue work together exceptionally well. Born of a common European sensibility (bulthaup is made in Germany, La Cornue is made in France) and hand crafted by artisans, both brands offer products of superior quality.
Bulthaup kitchens are a premium product—well made, engineered, with hand made detailing and craftsmanship. La Cornue ranges are a luxury product with a reputation as the piece de resistance in chefs' kitchens around the world—also hand crafted and completely custom.
Bulthaup's subtle, timeless design, as well as its ability to conceal appliances and accessories (refrigerators, dishwashers, dishes, etc.), helps enhance relationship with La Cornue, allowing it to be the focal point and star of the show.
Morgan MacKay is the Director of Marketing for Kitchen Distributors, which offers award-winning kitchen (and bathroom) design throughout the Rocky Mountains. View their profile or contact them at 303-795-0665.
Content for this article provided by Kitchen Distributors.