Floral Trends for Valentine's Day
Local experts weigh in on what flowers will freshen up bouquets this year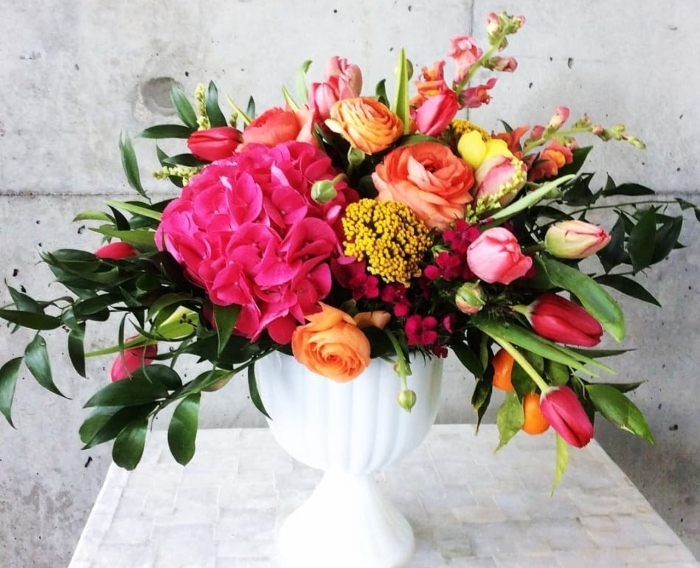 Roses are red, violets are blue, check out what Valentine's Day florals are in store for you. A bouquet of red roses is a timeless option to send to someone you love, but why not shake it up a little?
There are plenty of flower shops in Colorado where you can find in-season florals for making your own bouquet. Or, you can leave it to the experts to design a floral creation while still supporting local flower shops.

At Last by Beet & Yarrow
Here, you'll find inspiration from a Denver shop owner about what flowers are trending this year, and you can browse dozens of local businesses at a one-stop-shop for local floral deliveries.
BloomNation is an online floral marketplace that specializes in fresh, hand-delivered flowers direct from local florists. Farbod Shoraka, co-founder and CEO, was inspired by his aunt who is a florst in Irvine. "I wanted to build something that would help small businesses have the online presence they deserved and reach those customers who were looking for it," he says.

All things green with accents of pink by A Flower Studio by A Design Resource
BloomNation is similar to Etsy or eBay, as the website shows the original arrangements from each shop. The florist will upload the design, the price and delivery area so that customers can search by location and see what floral options are available for hand delivery in their area. Customers can see real photos and read customer reviews in one place.
"Ultimately we want BloomNation to help customers express their emotions with unique floral arrangements while helping local flower shops thrive online by having their work discovered through our platform," says Farbod.​

The Wesley
by Plum Sage Flowers
We sat down with a local florist featured on BloomNation to talk all things flowers.
Erin Hornstein is the owner of Plum Sage Flowers in Denver. Erin and her team curate arrangements for weddings, dinner parties, holiday and seasonal installations, corporate events and more. After working in healthcare and in flower shops for years, Erin started designing flower arrangements on the side through a connection with an organic farm. In 2005, she followed her passion for flowers and created Plum Sage Flowers.

The Marion by Plum Sage Flowers
She filled us in on trendy flowers to freshen up a Valentine's Day bouquet this year. "We are seeing a trend towards 'designer's choice,'" she says. "Instead of having a client request something like red roses, a client asks us to create what we think is unique and beautiful." See her picks below.

The Broadway
by Plum Sage Flowers
RANUNCULUS
"We're seeing the Butterfly Ranunculus variety a lot. It's very delicate and quite beautiful. It has a lot of movement and it's one of our favorites."
TROPICAL BLOOMS
"We're also seeing some tropical blooms coming back in style. Anthurium is one of those blooms being placed specifically as the focal point in a modern arrangement. It's a fun and unexpected twist."
DRIED FLOWERS
"We're working a lot with dried elements like bleached greenery, bleached thistles, Bunny Tail Grass and palms."

The Koala
from Plum Sage Flowers
"We are so lucky to be surrounded by a colorful, live product everyday," says Erin. "Being part of emotional events in people's lives, and being able to add beauty to those days, is not a bad way to make a living."
Here's hoping your Valentine's Day is made a little more beautiful with a special bouquet this year.