Freshen Up Your Garden With Fall Bloomers
Keep your outdoor spaces looking fresh and colorful with sage advice from the owner of Designscapes Colorado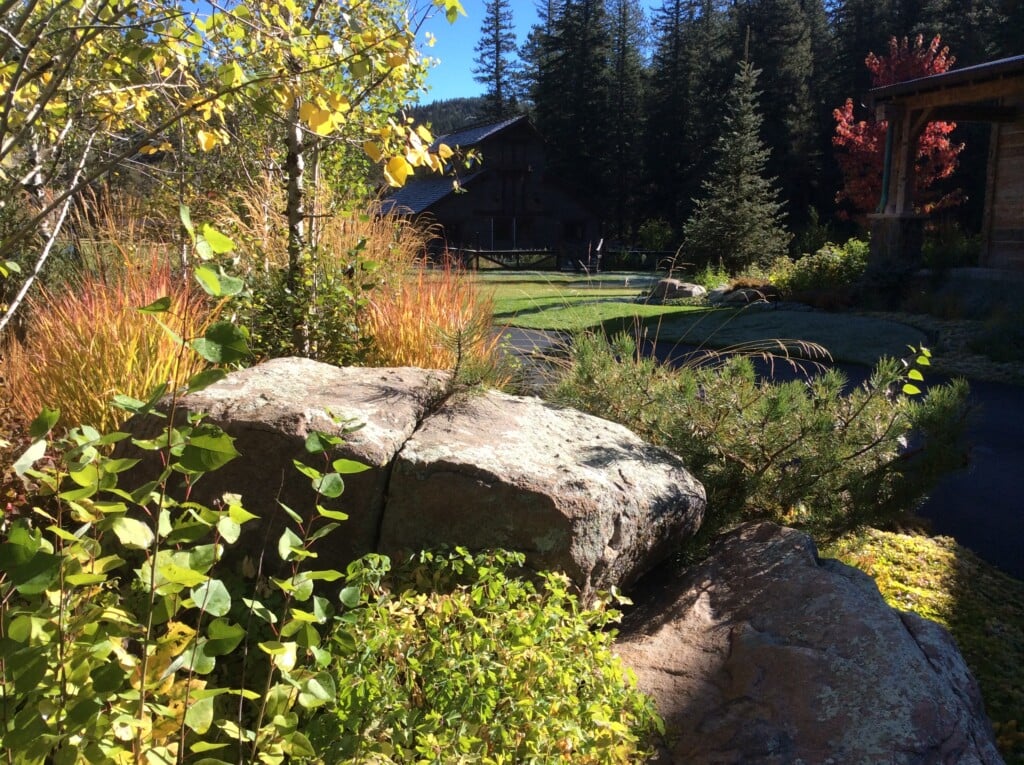 Sponsored Content
This time of year in Colorado, it's not uncommon for gardens to look a little tired and droopy as the hot weather has taken its toll on spring and summer blooms. But that doesn't mean it's time to put your garden to bed. Fall is actually the perfect time to freshen up with a new round of plants and flowers. Transition your garden by taking your cues from the changing of the seasons.
Whereas summer gardens are all about bright color because we've just come out of winter and are yearning for warmth and sunshine, fall gardens are a little different. Although you can get a lot of color in the fall with your perennials and annuals, it's more about texture and subtlety than it is about vibrance and color. It's about blending textures and colors together to create a warmer feeling as we prepare for the shorter days and cooler temperatures of the upcoming seasons.
For Your Garden Beds
In early September, late summer bloomers are in their glory—hydrangeas and Russian sage are at their peak, ornamental grasses have their fall plumes and are just starting to turn brown or rust, black-eyed Susans and coneflowers are strong and vibrant—all providing interest and color as we transition into fall.
Fall is a great time to revamp your garden, not only to extend your blooming season, but to invest in next year. Take a close look and analyze where your garden has pockets that could use some fall color. You can introduce new plants now or take note and wait for next spring.
If you choose to introduce new plants now, you'll find a wide variety of both annuals and perennials at garden centers. Pick up a fresh batch of black-eyed Susans, purple coneflowers, Russian sage, asters and ornamental grasses. Planting perennials and wildflowers in the fall gives them a head start on growth the following spring. The colder weather in fall causes less stress on your new plants, allowing for the root systems to establish themselves in a comfortable environment before winter.
While you're at it, now is a great time to rejuvenate your vegetable garden. Cool season crops like lettuce, spinach, kale and beets are ready for a second round. In fact, plants that germinate in a short time actually do better in the cooler temperatures.
For Fall Pots
There seem to be two camps of people when it comes to pots and the changing seasons: those who want to hang on to the bright, vibrant blooms of summer as long as possible and others who, by August, are ready to rip everything out for a complete overhaul with fresh plants in a new color palette.
In fall, as the Earth's axis begins to tilt away from the sun, the daylight just feels different as temperatures begin to cool and the glorious colors of fall- orange, brown, rust- emerge. Transition your container garden with fresh annuals like snapdragons, pansies, verbena, violas, ivy and other trailing plants. Add in a burst of fall mums, in hues from orange, red, yellow and rust to purple and white. Add in generous groupings of ornamental kale/cabbage, seed pods and feathery grasses.
For the Front Porch
Celebrate the season with a beautiful display of fall flowers and plants at the entrance of your home. Although it's tempting, in our opinion early September is a bit early to break out the pumpkins and gourds, but you can make a fresh start with cool weather bloomers, flowing grasses, ornamental vegetables and textural foliage.
As the first frost (and Halloween) approach, add in pumpkins, gourds, corn stocks and hay bales to your heart's content. Beyond Halloween, as we approach Thanksgiving you can transition once again by removing spent flowers and vegetables and adding in bare branches and clusters of colorful leaves and berries.
It's important to look at your whole front porch in its entirety when you decorate for the seasons. In fall, sprinkle in accessories like interesting lanterns, throw pillow in autumn tones, a fresh wreath and a nice clean doormat to welcome both family and friends.
Phil Steinhauer is the owner and Principal Landscape Architect for Designscapes Colorado, a landscape architecture and design/build/maintenance firm based in Centennial, CO. View their profile or contact them at 303.721.9003.
Content for this article provided by Designscapes Colorado.