Elevated Dining in the Mile High City
Feast Locally is the best way to taste Denver's exploding restaurant scene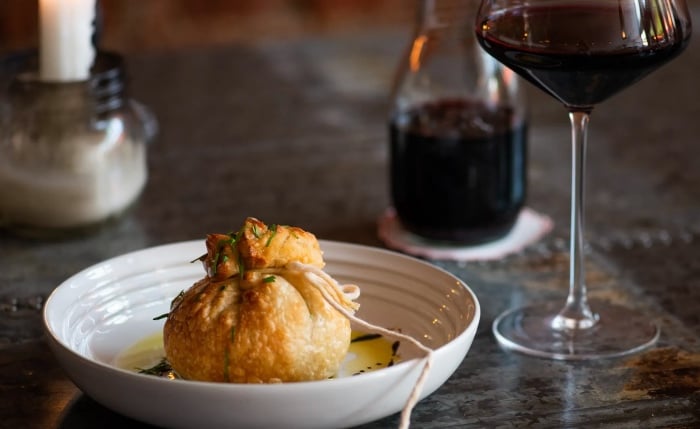 It's no secret that Denver's dining scene is better than ever. With an influx of new residents came a bevvy of new restaurants run by world-famous chefs. Inspired by the fabulous food scene, a new membership program aims to connect you to Denver's best restaurants (and at a discounted rate).
Feast Locally is a dining membership that incentivizes Denver locals to experience the city's best restaurants. Each month, members are presented with a curated selection of 4-5 monthly offers to dine at some of the city's hottest new restaurants for a special price. Your total bill is 20% off and alcohol is included. Members also get offers to some of the best wine and specialty food shops around Denver, as well as discounts to pop-up dinners, food events and private chef services.

Photo courtesy of White Pie
Created by Annie Burke, a Colorado native and food influencer behind the popular dining Instagram account @feastdenver, Feast Locally partners with the best restaurants around the metro for this unique dining experience. Offers rotate monthly and cardholders can visit the featured restaurants as many times as they would like during the month, whether dining solo or with friends.

Photo courtesy of Señor Bear
"In an exploding food city like Denver, it can be overwhelming to keep up with the best restaurants and figure out which ones are actually worth trying," said Annie Burke, creator of Feast Locally. "We created Feast Locally to cut through the clutter and point diners in the right direction, while adding some extra incentive to skip the same old go-to spot and try some of Denver's amazing, locally-run restaurants instead."

Chow Morso. Photo courtesy of Feast Locally
Participating restaurants for 2020 include Acorn, American Elm, Bar Dough, Chow Morso, Señor Bear, White Pie, Leven Deli, The Kitchen, Dos Santos, Del Frisco's, Jovanina's, EDGE and more.
Just in time for the holiday season, Feast Locally is offering a special holiday gift edition card. The titanium membership card gifting option costs $80 and includes a January 1, 2020 start date for a full six months of dining offers. This is the pefect gift for the foodie on your list.