Delight in the Do-Over
What's in the first issue of 2020 + a few things our Editor is loving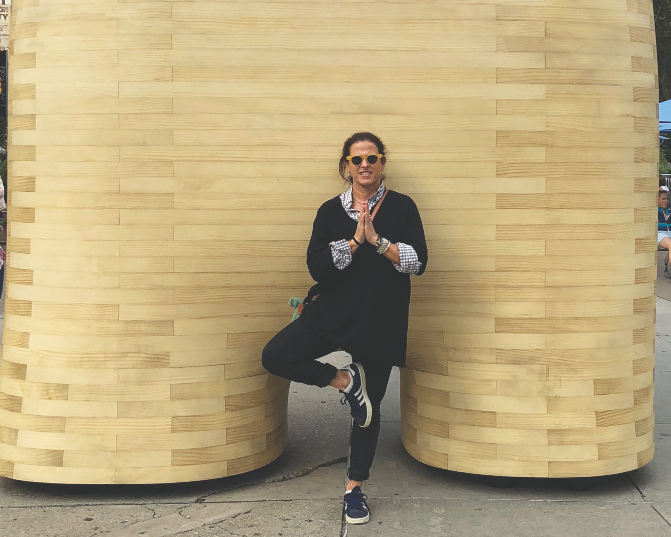 I like surprises. My husband and I often rearrange small things in our house as a way to offer each other a spark of delight. I always notice his creative reinventions immediately, because I'm super-aware and also somewhat neurotic about the placement of things (hah!).
He might create a funny arrangement of our Smorkin' Labbit (plastic bunny) collection or build a tower of pillows on the bed with a certain stuffed animal on top. It's always different. We rehang art a lot. These small shifts make us see our everyday things in a different light and experience spaces in a joyful, new way.
In our Remodel Issue 2020, we highlight some big changes in living spaces, including homes in Boulder, Denver and Cherry Hills. Of course, there are multiple smaller ways to reinvigorate your environment, say, a dash of wallpaper, an interesting rug, a splash of tile or (my personal favorite) a new piece of art. In this issue, we offer ideas for all of the above. Find yourself a cozy spot, and enjoy!
Wishing you all a swell and healthy 2020!
WHAT I'M LOVING
Book Art
I believe that bookshelves are high art. So Thatcher Wine's Boulder-based Juniper Books, makes me swoon. Wine's company is a literary design kingdom of curated collections and custom arrangements. Think cookbooks with jackets that are modern drawings of utensils or multiple shelves with spines that form the Eiffel Tower. Wine has recently co-authored For the Love of Books (Gibbs Smith, 2019). Its pages brim with ideas, tips and even a step-by-step guide for getting your shelves together. This work is inspiring and heartwarming for anyone who loves to turn the page. Available at bookstores everywhere ($32). juniperbooks.com
Crunchy
Boulderites Spencer Stackhouse and Ian Blasco of On Tap Kitchen have baked up amazingly crunchy, tasty pretzel bits in eight flavors, both savory (Sour Cream & Onion) and sweet (Cinnamon & Sugar). I'm partial to the Salt & Malt Vinegar, and I use the Original as croutons in salad. I'm glad the bags ($3–$4 for 3.5 ounces) aren't huge, because stopping is a challenge. Available at Lucky's Market, Alfalfa's or Amazon. ontapkitchen.com
Gooey
I'm thrilled to have the products of Fort Collins cheese makers Robert Poland and Birgit Halbreiter in my KitchenAid's cheese drawer. Among entries from 42 nations, their MouCo Cheese Company earned two Bronze designations at the World Cheese Awards in Bergamo, Italy. The award winners—soft- ripened Ashley and ColoRouge—make a delicious mess on any charcuterie plate. Find MouCo's five cheeses at Whole Foods and King Soopers. mouco.com