Circle of Excellence Award: Architect Don Ruggles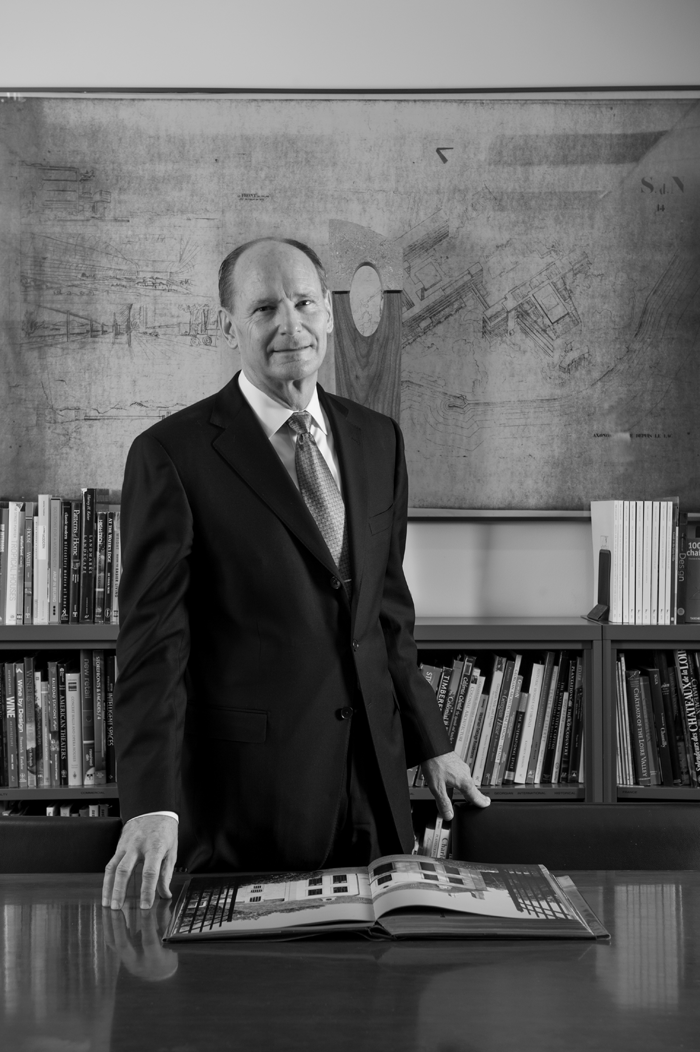 Colorado's vast array of innovative architecture and design didn't just happen on its own. What began as a wild settlement for fortune-seeking adventurers has become a state that calls out to creative minds. Our inaugural Circle of Excellence awards pay tribute to five pioneering professionals who have paved the way for Colorado's design evolution.
Architect Don Ruggles​ AIA, NCARB, ICAA
Ruggles Mabe Studio
rmtarchitecture.com
Why He Was Selected:
Ruggles and his team at the Denver-based architecture firm have designed more than 900 residential and commercial projects in 15 states and five countries since it was founded in 1970. Ruggles' dedication as a community leader and mentor is legendary, and he is the founder and president of the Institute of Classical Architecture and Art, Rocky Mountain Chapter.
Awards & Accolades:
Ruggles has won numerous awards for design excellence and his business savvy, including CH&L's Home of the Year, one of Mountain Living's Top Mountain Architects and one of Denver Business Journal's Top Business Newsmakers.
Why architecture?  What was it that drew you to this profession? 
In roughly 1957 I happened to watch an interview on TV by Edward R. Murrow with an older gentleman who was describing a building he had designed for Chicago that would be a mile tall. The drawings were spellbinding. I went tearing out of the room to tell my parents about this amazing idea.
The man being interviewed was Frank Lloyd Wright. My parents told me there was a house he had designed not too far from our house and gave me the address. I jumped on my bike and off I went. I think that day, that moment, is when the door opened for me and the future came in.
What is it about Colorado that inspires you?
The Western spirit here is so unique: play to win, positive, forward thinking,   expansive. That, combined with the rich architectural heritage and majestic beauty we have in the Rocky Mountain region, is what inspires me every day.  This is such a beautiful and amazing place to live.
What are your predictions or expectations for the future of architecture?
I believe that architecture is going through a reset period. [The profession is] rediscovering many of the values of the past and weaving them into the contemporary-sustainability design language. Recent decades have witnessed remarkable experimentation in architectural form and I see future initiatives in the profession looking into reestablishing meaning and beauty as primary goals of design.
Since 1970, architect Don Ruggles has been dedicated to the idea that quiet, elegant and romantic architecture can improve the lives of his clients. Pikes View, as this home is named, highlights Ruggles' talent for weaving classical design into a contemporary style. With its sleek minimalism and walls of glass focused on Pikes Peak, the design of this home was inspired by patterns born in ancient Greece.
First featured in CH&L's September/October 2012 issue, this 19,000-square-foot Cherry Hills Village home, named Villa Valleta was designed in the Mediterranean style and seemlessly converts from a comfortable home for a family of six to a place to host charitable events for hundreds of people.
This grand and graceful home in Denver's Polo Club, originally featured in the May 2014 issue of CH&L, demonstrates Ruggles' brilliant use of vintage architectural elements, incorporating columns, capitals and other items found at local shops such as Black Tulip Antiques and Eron Johnson.
Other Circle of Excellence Winners:
Interior Designer Yvonne Jacobs
Architect David Barrett
Landscape Architects Kurt Culbertson and Richard Shaw