A Growing Family's Dream Home in Stapleton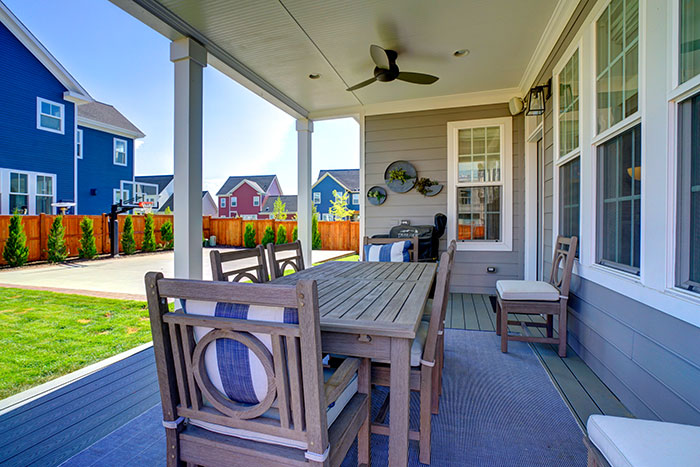 When the owners of this brand-new Stapleton home originally made the decision to upgrade their family's living arrangements, they were residing in a 2,200-square-foot, 1927-built Tudor-style home in Park Hill. As is the case with many houses in the Park Hill neighborhood, their abode was loaded with charm—as well as the continuous need for repairs and updates. With three growing boys and a desire for more space in the long-term, the family built a home tailored to their needs.
The result is a gorgeous 3,258-square-foot, four-bedroom home with a third-floor loft, boasting all of the family's non-negotiables: an open kitchen and living space, an attached garage, a master bathroom, kids' bedrooms all on the same level as the master, a large backyard, and a mudroom large enough to accommodate such an active bunch.
The interior decorating is all the work of the homeowners, and nicely complements the home's open layout and natural light.
Among the most prized design features are the coffered ceilings in the main living area, as well as the 30' x 40' concrete basketball court in the backyard.
"Whenever we return from being out of town," the homeowners say, "it is such a joy to walk in the front door."
Take a tour below.
BUILDER Parkwood Homes  SOLAR PANELS Namaste Solar  BASKETBALL COURT CoCal LandscapingSaveSave