A Festive Celebration with ASID
A photo recap of the 2019 ASID Holiday Party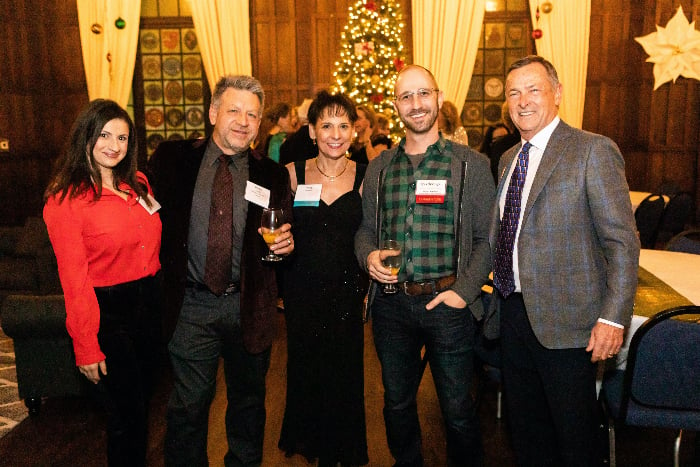 Downtown Denver's University Club was this year's venue for the 2019 ASID Colorado Holiday Celebration. The annual soiree brought in design experts statewide on December 10, 2019 to toast to the accomplishments of the year and to look forward to more successes in the new year.
Guests enjoyed networking, horderves and libations at the cocktail reception. Here's a peek at the talented invitee list and festive evening sponsored by CH&L, Closet Factory and Thurston Kitchen and Bath.
For many years, the holiday party at The University Club was the highlight of the ASID Colorado event season. This year, the committee, headed up by David J. Rote with support of the Board of ASID Colorado, under the leadership of President Christie Del Ciotto, decided to re-visit this historic tradition.
The committee felt that a festively decorated, wood paneled room, with a roaring fireplace would be the perfect backdrop for this year's party. Candlelight, gleaming silver punch bowls and piano music accompanied the lively fellowship of friends and colleagues.
The College Room of The University Club was the first commission for beloved Denver architect, Temple Buell (he was a U-Club Member) in 1923. Former Colorado Governor Charles Thomas led the Club fundraising drive and Former Denver Mayor Platt Rogers won the construction bid (he, too, was a U-Club member). For 97 years this room has hosted some of Denver's most memorable parties and events.
Check out a gallery of party pictures below.