60 Years of Colorado Ballet
The state's premier dance company celebrates six decades with new sets, costumes and performances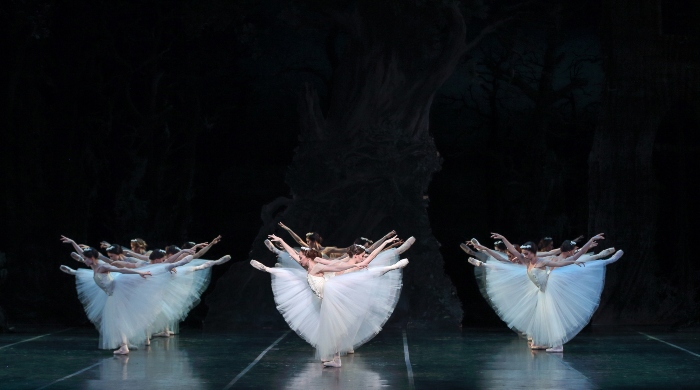 55 performances anually. 32 professional dancers. 21 studio company dancers. 60 years of excellence. Colorado Ballet continues to elevate our state's arts presence through exceptional classical ballet and innovative contemporary dance performances and community engagement.
Established in 1961 by Lillian Covillo and Freidann Parker, Colorado Ballet is a non-profit organization celebrating six decades of dance and performance in Denver, including famous productions like The Nutcracker and Swan Lake to contemporary shows like The Great Gatsby.
The 2020/2021 season will feature Giselle, The Nutcracker, The Great Gatsby, The Wizard of Oz and Ballet MasterWorks.
"I am thrilled to announce our 2020/2021 season," stated Artistic Director Gil Boggs. "We are committed to offering something for everyone with a variety of eclectic and complementary programming, and our 60th anniversary season is no exception—it will continue to delight and inspire audiences.


Maria Mosina and Alexei Tyukov – Act II by Mike Watson
The new season will begin with Giselle, a classic performance about romance, heartbreak and death. Giselle delights audiences with the dancer's beautiful artistry as they deliver a stunning performance of this breathtaking repertoire.
The 2020 holiday season marks the 60th annual production of The Nutcracker, during which the company will debut brand new sets and costumes created especially for Colorado Ballet.
In Februrary 2021, Colorado Ballet will perform a new production never-before-seen in the state, Jorden Morris' The Great Gatsby, with just five performances February 5 – February 7, 2021. This new ballet features cinematic sets, an original score and dancing that will take you directly into the Roaring '20s as the story of F. Scott Fitzgerald's great American novel unfolds.

Artists of Colorado Ballet by Kate Rolston – The Wizard of Oz
Returning for the first time since its world premiere in 2019, Colorado Ballet brings back The Wizard of Oz, March 5-14, 2021, featuring all of Oz's favorite characters to dance down the yellow brick road. Webre's choreography showcases the strength, athleticism and artistry of Colorado Ballet's talented dancers.
Finally, the season closes with Ballet MasterWorks, April 9-18, 2021. This production will feature Jiří Kylián's Sinfonietta, set to the incredible music of the same title by Leoš Janáček. Powerful fanfares meet ceaselessly energetic movement—with a spontaneous and effortless fluidity that depicts the intensity of the music.

Artists of Colorado Ballet in The Wizard of Oz by Mike Watson
Don't miss Colorado Ballet's current season productions at Ellie Caulkins Opera House including Peter Pan (January 31 – February 9, 2020), Tour de Force featuring Feast of the Gods, Celts and a World Premiere (March 6 – 8, 2020) and Ballet MasterWorks featuring In the Upper Room, Theme and Variations and Petite Mort (April 3 – 12, 2020).
For more information and tickets, visit coloradoballet.org.