2022 Trends in Colorado Residential Architecture
From unobstructed vistas and spaces with indoor/outdoor flow to an emphasis on well-being, these are the hottest architecture trends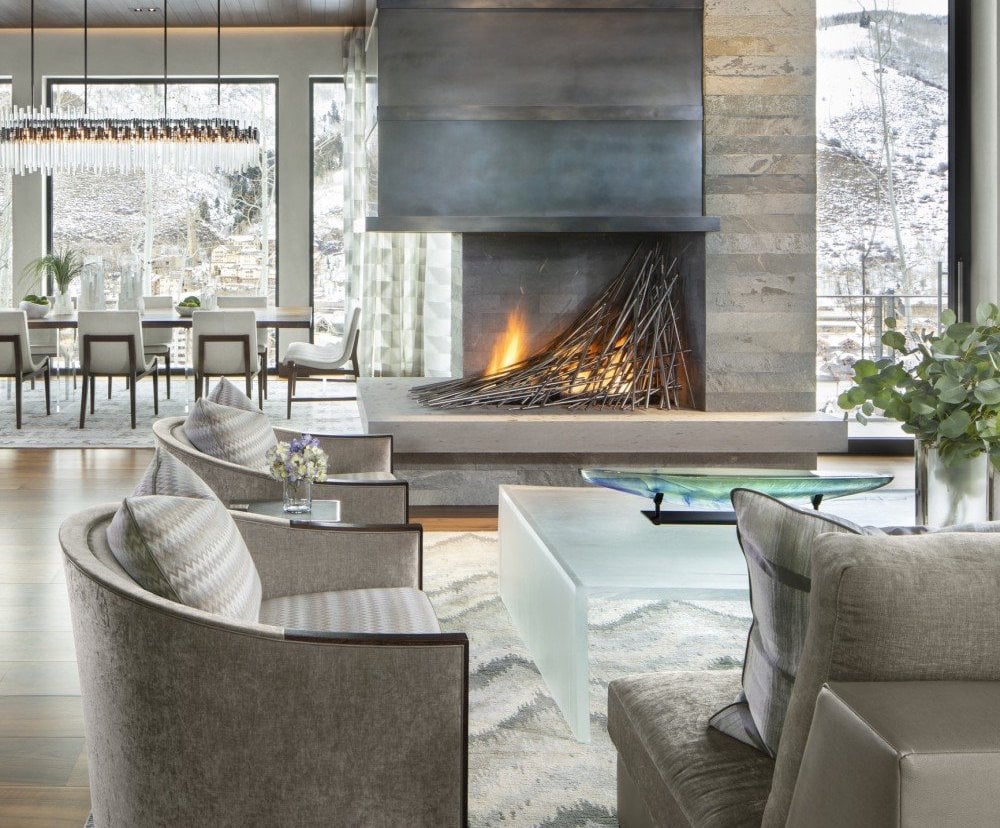 The past couple of years have had a profound effect on homeowners' priorities. No longer simply a private refuge, a place to get away from the world, the role of our homes has expanded to accommodate a multitude of needs: work, school, exercise, restoration, family time and more.
And as the world begins to open up again, homeowners are making it a priority to create comfortable, welcoming spaces to gather with family and once again entertain friends.
In addition, homeowners continue to seek designs that provide a deeper connection to nature, from the use of natural materials to the creation of multifunctional spaces that flow seamlessly from the indoors out.
With that focus in mind, here are the top five design trends taking center stage this year.
Seamless Flow Between the Indoors and Outdoors
More than ever, people are savoring their connection with the outdoors. Homeowners are looking for entertaining and family gathering spaces that work year-round and are looking to maximize their square footage by creating spaces that flow seamlessly from indoor to out. Transitional spaces such as outdoor living rooms with TVs, heated living and dining spaces, and outdoor kitchens continue to top the list of must-haves.
Windows Galore!
Homeowners are craving the warmth and brightness of natural light in their living spaces as well as visual access to their beautiful outdoor surroundings. Continued advances in technology are making it easy to include massive walls of glass so that homeowners can "live in the view".
A Focus on Health and Wellness
Homes that create the best environment for productivity, as well as relaxation and better sleep, continue to be a huge priority for our clients. The health and wellness trend embraces features such as massage rooms, water experience rooms, workout and yoga spaces.
Incorporating Natural Materials
The use of natural materials to tie homes to their environment continues to be a strong focus for our clients. They are embracing the richness of natural stones, woods and metals as well as the use of native plantings to create a cohesive partnership with the surrounding landscape.
Focusing on Timeless Design
Always a request, but clearly a conscious focus, contemporary design continues to dominate. Clients want unique and different modern and contemporary designs that will stand the test of time.
Kyle Webb, AIA. He is the founder of KH Webb Architects in Vail, Colorado, an architecture firm that creates innovative architectural designs that characterize the personality of both the client and the land where it is built. View their profile or contact Kyle at 970-477-2990.
Content for this article provided by KH Webb Architects.