Your 2020 Landscape Design Resolution
Avoid a landscape panic attack this spring. Here are 5 reasons to plan your landscape design—and get it contracted—early.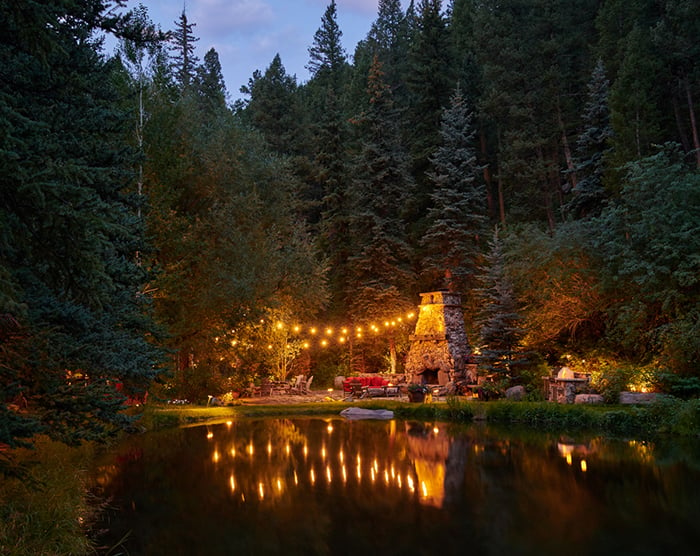 Ah, January—where the only buffer to the post-holiday blues is the excitement of designing a fresh home and landscape to ring in the new decade. One thing you might wish you had gifted yourself when summer comes along is a new luxurious outdoor landscape. It could be the perfect spot to admire the Rocky Mountain views and host dinner parties with your friends—in serious style. Scheduling a landscape consultation during Colorado's winter months has many benefits you may not have thought of.
With Denver's booming growth and contractors overbooked, we suggest planning in advance so that you can enjoy your landscape even longer next summer. Most people wait until spring to put their plans in place and start calling their landscape designer or landscape architect. But what often happens when you start in the spring? The design takes longer, schedules are booked, and the summer is half over before construction begins.
Instead, avoid a landscape panic attack by starting now. Here are five reasons to plan your landscape design and get it contracted early.
It will give you plenty of time to work through the design with your landscape designer or landscape architect.
Designers' and architects' workloads and schedules are more flexible during this time.
There will be greater availability of stock.
You'll enjoy the process (instead of being rushed by the seasons).
You'll get to start the installation process sooner.
So, stop procrastinating, save your inspiration photos from Colorado Home & Lifestyles, and then find your design team.
Phil Steinhauer is Owner and a Landscape Architect for Designscapes Colorado, a landscape architecture and design firm based in Centennial, CO. Marissa Cooper is the Marketing Coordinator for Designscapes Colorado. View their profile or contact them at 303.721.9003.
Content for this article provided by Designscapes Colorado.