Two Boulder Entrepreneurs' Hoppily Ever After
Meet Dean Eberhardt & Andrew Markley, founders and owners of Hoplark HopTea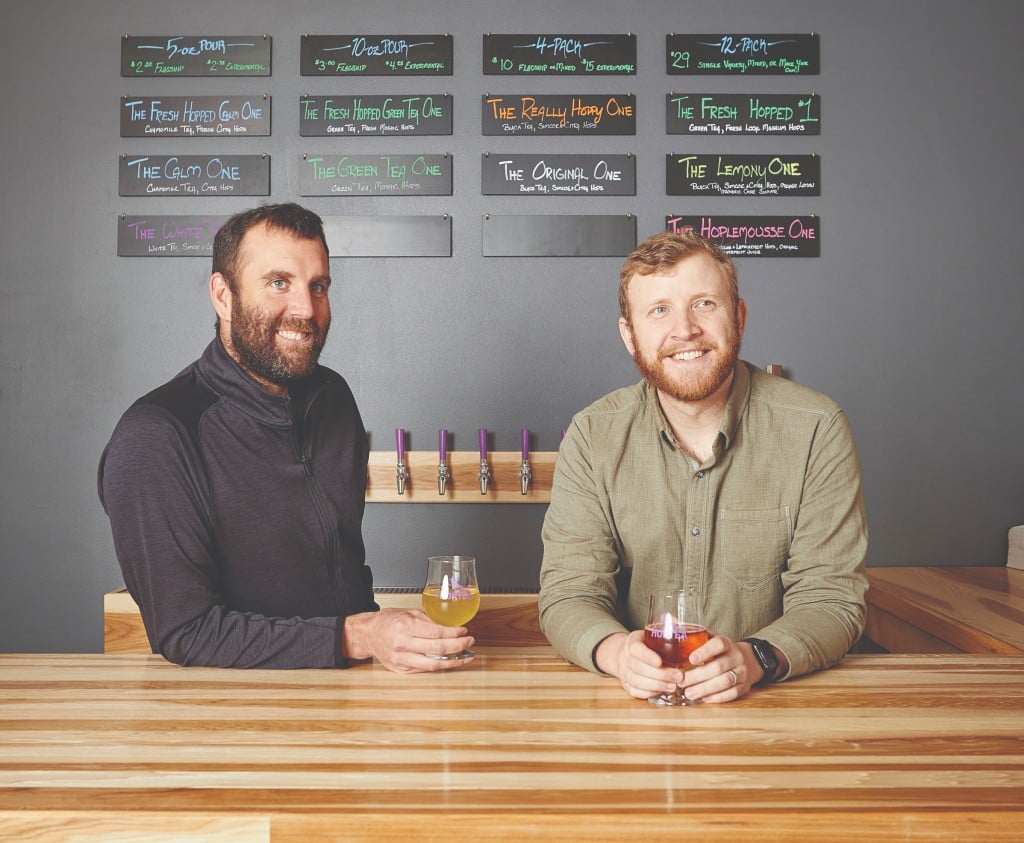 Dean Eberhardt and Andrew Markley were out for a boys' night in Chicago when the idea for their liquid business, Hoplark HopTea, first took shape. Eberhardt, on a self-imposed abstinence, explains it thus: "I grabbed his double IPA to smell it and was like, 'Why can't I participate in this?'"
Soon after, the two pals, who had originally bonded on the ultimate frisbee field at Carnegie Mellon University in Pittsburgh, set aside their careers in recycling and sustainability in Illinois to put their home- brew skills to the test. Hoping to capitalize on Boulder's natural-food scene, they packed up their families and traded the Midwest for the Mountain West in 2016 to start brewing.
Even with Markley's Ph.D. in biochemistry and Eberhardt's optimism, their two-minute idea took nearly two years of experimenting in Eberhardt's garage before becoming the real thing. "We kind of knew it was going to be cool," Eberhardt says of their refreshment. "And we wanted to drink it so badly." The self-proclaimed beer snobs finally unearthed the pale-ale flavor they were looking for in a nonalcoholic, zero-calorie and sugar-free beverage that is part tea and part hopped flowers.
Once they had four signature flavors— The Really Hoppy One, The Green Tea One, The Calm One and The White Tea One— they debuted at Boulder's farmers' market with sellout success. The duo opened a Boulder taproom in June 2019, and by September 2019, with a little assistance from some Boulder connections, they were in Whole Foods nationwide.
Eberhardt's bar-stool wish has come true, and the guys will continue reinventing hoppily ever after. "There's nothing better," Eberhardt says, "than having created something that didn't exist before."