More Than a House
The Inspiration House is a fundraising initiative to help raise critical funds needed for the HBF to build independence and elevate lives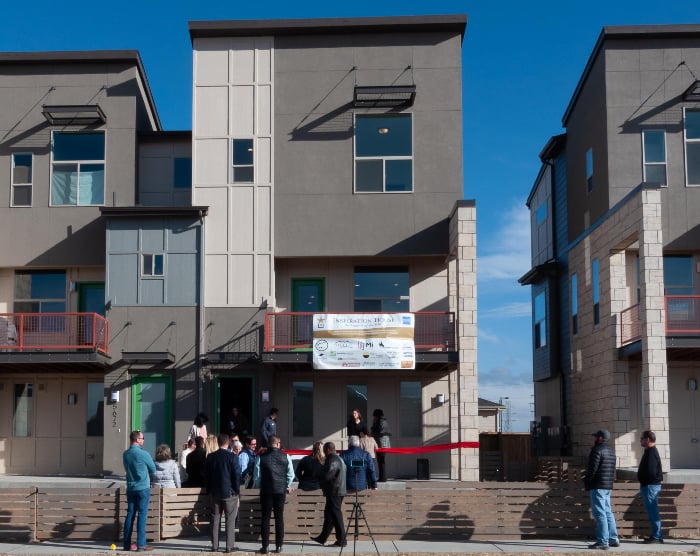 A new townhome in Stapleton is more than just a house. The Inspiration House is a fundraising initiative to benefit the Home Builders Foundation, a local nonprofit that modifies homes to make them more accessible for people living with long-term physical disabilities.
In partnership with a home builder and their trades, a portion of the proceeds from the sale of The Inspiration House are donated to support home modifications for individuals with disabilities.
After a hiatus due to the economic downturn post-2007, the initiative is being restarted to help raise the critical funds needed for the HBF to fulfill its mission to build independence and elevate lives.
HBF has seen a significant rise in demand as more people with long term physical disabilities are requesting services. Since the last Inspiration House in 2007, the HBF has increased the number of home modifications from 39 projects annually to more than 120 recipients in 2019.
"The HBF is elated to restart the Inspiration House program and to partner with Thrive Home Builders and their trade base to raise critical funds for our program," says HBF Executive Director, Beth Forbes.
Thrive Home Builders, along with 15 of their trade partners, volunteered to support the HBF's initiative with a home in the Stapleton community. The 3-bedroom, tri-story, Zero Energy Ready, LEED certified home is in the brand new Stapleton North End Rows neighborhood.
"For more than 25 years we have been making the dream of owning a home a reality for families in Metro Denver and beyond," said Thrive Home Builder's CEO and Founder Gene Myers. "We are delighted to be part of the re-launch of the Inspiration House initiative and partnering with our trades, as well as the Home Builders Foundation, to make a difference in the lives of families living with disabilities in our community."
The 2020 Inspiration House sold and the ribbon cutting was on January 17. Thrive Home Builders and their trade partners donated $103,000 to the Home Builders Foundation.