Making the Most of Your Home Renovation
Tips to help you through the process from the pros at Gather & Spruce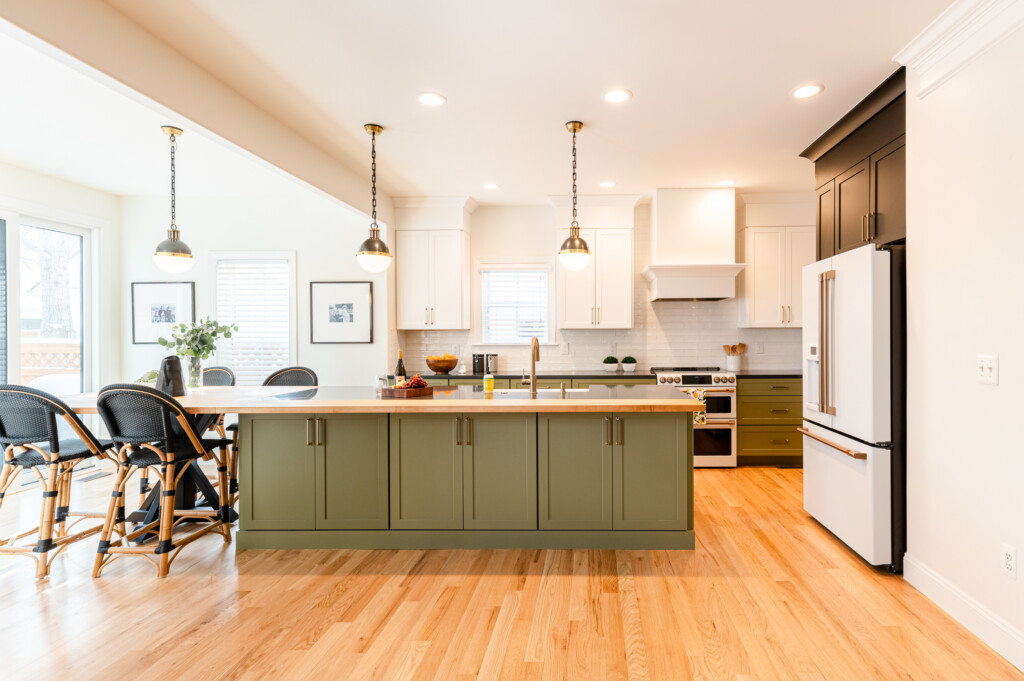 Sponsored Content
So you've decided to change things up on the home front. Perhaps you're just looking to update one particular area. Or maybe you're looking for a whole-house refresh. Either way, a home remodel can work wonders for your quality of life, not to mention update your home to reflect your style and personality and improve functionality.
Here are a few tips to help you get started.
Consider the return on your investment
When it comes to the future value of your home, here are a few things to keep in mind. What you'll get back on your investment depends on the appraised value of your house, the value of houses in your immediate neighborhood, the housing market, where you live and how soon you'll be selling your house after making improvements.
If you're not planning to move in the near future, spend your money remodeling in a way that you'll most enjoy. You can't measure the value you get out of your use and enjoyment. However, if you're looking to sell in the near future, don't spend so much on a remodel or renovation that you price your home out of the market. For instance, installing a 14K Wolf range in a 200K house just does not compute.
Invest wisely
If you're looking for the best return on your investment, focus on two particular areas in your home- the kitchen and the primary bathroom. The kitchen is the heart of the home, a place we spend much of our time and a gathering place for family and friends. Bathrooms are where we begin and end each day. These two areas are the most expensive areas of the home in terms of construction, but also where potential buyers can tell if money has been well spent or not.
Have a plan
Before you begin a renovation project, make sure to ask yourself the important questions, such as:
How extensive is your project going to be? Are you looking for a top to bottom renovation or just a freshening up of a particular area?

What is your timeline, start to finish?

How much help do you want? Is a full-service design remodel for you or are you more of a DIYer who prefers to find the materials and the trades to do the work themselves?

How much money do you want to spend? Is your budget realistic?
Create a foundation of timeless design
No doubt you've heard it before, but timeless design has earned its staying power for a reason. You just can't go wrong with a classic, enduring design style. It's easy to change paint colors and window treatments and furniture, but when it comes to big ticket items like cabinets and floors you'll want to invest in high quality, durable, elegant materials.
Go for an updated look, but don't cross the line into trendy
You don't want to do a major kitchen and bath remodel every couple years which is why timeless is important. It's important to know when and where to follow the trends without going overboard. Clean, simple lines will age much more gracefully than ornate designs. For example, choosing a timeless color and style for cabinetry will never look outdated, whereas cabinetry with glazing and a lot of detail will trend in and out.
If you decide to team up with pros, here are a few tips
Look for a reputable company, one that is responsive and professional. Get referrals from friends or colleagues and do your research. Look over potential partners' portfolios and read the testimonials on their websites. The relationships that are built during the process of a remodel are very important, so take the time to get to know a firm and their processes and make sure your communication styles are a match. Knowing that you click with the firm you have chosen to work in your home is of utmost importance.
Cherstin Toney is the owner and creative director of Gather & Spruce, a Denver-based design and remodel company that creates timeless designs using their proprietary Smart Design process.
Visit their website or contact their team directly at 720-990-5085 to request a consultation.
Content for this article provided by Gather & Spruce.