Ethically Sourced Espresso and Good Eats
Frank & Roze offers patrons all day coffee, boozy beverages in the evening and tasty bites from an award-winning Denver chef and restaurateur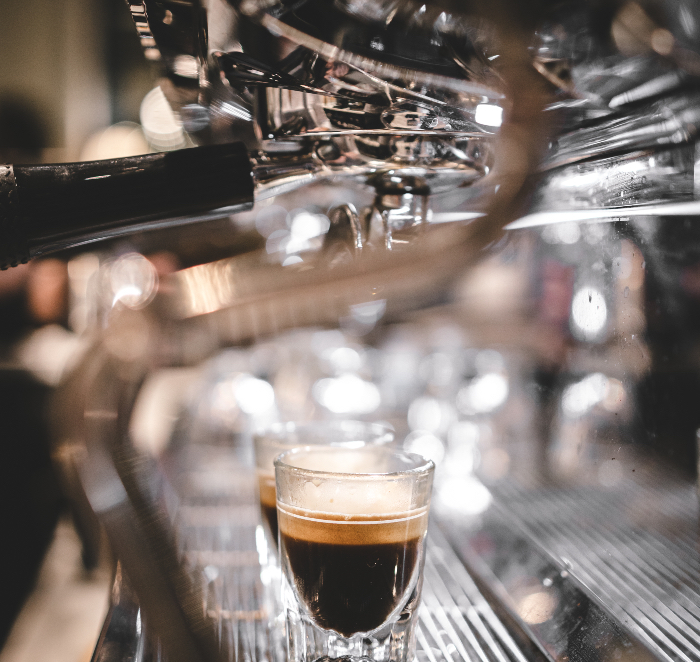 Coffee is on its way to becoming as serious a venture in Denver as craft beer. New cafés are popping up around the city, some offering spaces with stellar design and drinks to boot.
Frank & Roze is stepping it up a notch, though, with stylish interiors, ethically sourced coffee and made-from-scratch bites from award-winning Denver chef and restaurateur Tom Coohill.
Anchoring a prime corner in Denver's 9+CO development, Frank & Roze is a new coffee bar and café experience, featuring handcrafted coffee and espresso beverages, along with inspired all-day cuisine.
In addition to classic coffee and espresso beverages, the new shop features seasonally changing signature nitro and cold brew preparations. Flavored syrups are made in-house, including a chocolate ganache for hot chocolates and custom mochas.
The crave-worthy menu, created by Chef Tom Coohill, features fresh, seasonal and delicious fare ranging from scratch-made pastries in the morning, salads and tartines for lunch, and charcuterie, hand-made desserts and local craft beer and wine for dinner.
"We're surrounded by so many great neighborhoods here at 9+CO, and are so thrilled to be a part of this development," said co-owner Brenda Godfrey. "As one of the first businesses to open in the development, we aim to be a gathering space for the community. We always want our guests to feel warm and welcomed – whether they're grabbing a latte and scone on the way to work, working remotely while enjoying an avocado toast and cold brew in our café, or enjoying a glass of wine & cheese board at the end of the day."
Cheese and charcuterie boards are available throughout the day and into the evening, along with a selection of small plates including Warm Focaccia & Burrata, Sweet & Spicy Mixed Nuts and Hot-Smoked Molasses Cured Scottish Salmon, with caper and fresh herb sauce and toast points.
The stylish, light-filled interior is filled with midcentury modern touches, rich fabrics and finished off with leather, wood and brass accents. Take a seat on one of the cozy couches, a community table, high-tops or the more intimate banquettes. An outdoor patio is set to open this spring.
4097 E. 9th Avenue,
Monday through Saturday from 5:30 a.m. to 10 p.m., and Sunday from 7 a.m. to 9 p.m.