Color: It's the New Gray
Just like the first vibrant blooms of your garden lift your mood, color can add cheer and whimsy to your favorite living spaces.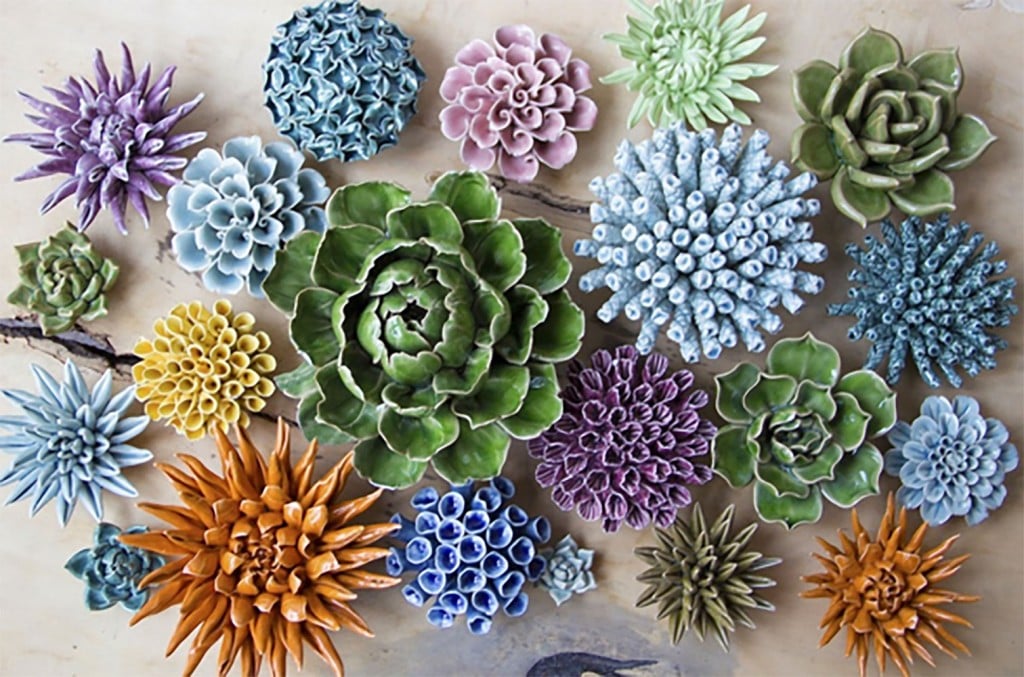 Muted gray, beige, slate, taupe, and bronze may take a back seat to color before we know it. And why wouldn't we welcome this new take on design after years of restraint? Reasons abound for exploring and indulging in the magnificence of colors: the end of a drab winter, the world going through dark times, the need to reinvent the spaces we were forced to live in and which became so intimate over time, or our plans to stay at home this summer and make it a safe vacation.
The practical aspect of color is that you don't need much to have a big impact. It isn't necessarily a large investment, but it can definitely make you cheerful and happy, just like the first colorful blooms in the garden have a way of brightening your mood.
The renaissance of color is returning both for inside and outside your homes. Here are a few favorites, in the hopes it will inspire you to venture into picking your own bright color palette for splashes of red, blue, yellow, orange, and more.
Blue is the safest color for outdoor spaces. Since Mother Nature doesn't produce a lot of it, welcome it in the garden with containers you will plant all year long. There is nothing better than a classic shape, a ravishing texture, and a majestic blue for your pot. The Mediterranean Blue above happens to be perfection.
You'll be sure to fall in love with the biophilic design of this collection of ceramic flowers, corals, and succulents with endless possibilities. Mix them up with live plants, use them for paperweights, or tuck them into a plant arrangement for extra color and texture. Create an artistic and floral focal wall full of intrigue and charm. Added bonus: They never die!
Spoil your beloved furry friend with her own drinking fountain! She deserves nothing less than a sea-foam ceramic table-top fountain, where the water is always fresh and flowing. The green seems to please her and compliments her fur. The sound is marvelous as you fall asleep and will be refreshing over the summer months.
A pop of color on a coffee table, by your bed, or in the bathroom is always welcome when accompanied with a plant. Use your creative inspiration to display your collection of ever-so-elegant pots with their exquisite designs and your favorite indoor plants. Long gone are the days of the classic terra cotta pot and its weathered look.
Chimes are getting in the spirit of Aloha and color! Hibiscus red is just as alluring in the Rockies as it is in Hawaii and could attract hummingbirds, who are particularly fond of the color. Chimes are musically tuned and will uplift your spirit and ease your mind, while being independently decorative—such an easy solution to break the greenery of your garden.
A lot of us are committed to existing outdoor furniture we chose in reasonable colors that would withstand the trends and last forever. Outdoor throw pillows transform the style and mood of your patio in an instant with their multitude of patterns and colors. Mix and match to your heart's content. Make sure the fabric is rated for outdoor, all-weather use and enjoy your new seating style.
If choosing a new color palette is daunting for now, start small with something practical—something every homeowner needs. Since you share your garden with wildlife, some birds might appreciate a new dining room style. Mix colors and a sense of the eclectic when picking bird feeders. They will be part of your life on a daily basis when you enjoy the sight and joy of feathery guests around their evening meal.
Have a colorful summer!
Annie Huston is the co-owner of Birdsall & Co., a home and garden boutique in Denver, Colorado that is considered to be one of the finest in the nation. View their profile or reach Annie at annie@birdsallgarden.com.
Content for this article provided by Birdsall & Co.