Among the Wildflowers at Denver Botanic Gardens
Don't miss the annual black-tie fundraiser, Féte des Fleurs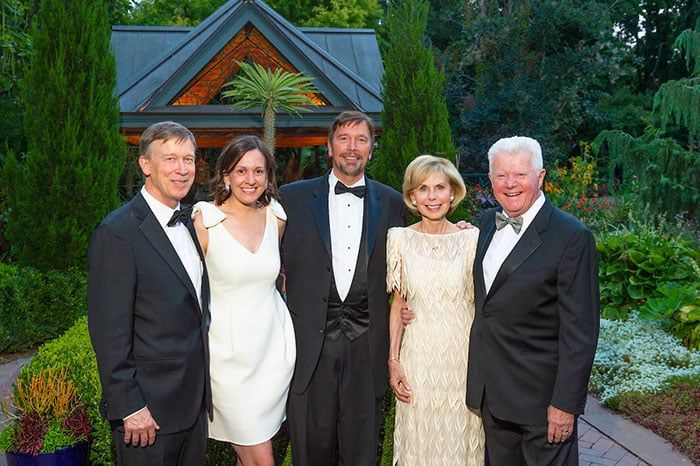 On August 23, 2019, Denver Botanic Gardens hosts the 35th Féte des Fleurs, its signature black tie fundraising event. Katie Wolfe Agron and Lizzy Morton are the co-chairs of this year's event and G.H. Phipps is the Presenting Sponsor.
The Féte des Fleurs is a magical evening at the Gardens' York Street site, with cocktails, dining and dancing set against the backdrop of stunning horticultural displays.  In 2018 the event raised $400,000 to support the cornerstones of the Gardens' programs – horticulture, research and conservation, education and exhibitions. For more information and tickets, visit flourish.botanicgardens.org.
About Denver Botanic Gardens
Attracting more than one million annual visitors since 2014, Denver Botanic Gardens presents a wide range of gardens and collections that illustrate the connection between plants and people. In the York Street location's compact 24 acres, horticulturists maintain over 10,000 species of plants from more than 90 countries, as well as a world-renowned tropical conservatory. The Gardens has three unique locations: York Street; Denver Botanic Gardens Chatfield Farms, a 700 native plant refuge and working farm in Jefferson County; and Mount Goliath, a high altitude trail and interpretive site on the Mount Evans Scenic Byway. The Gardens also collaborates with the City of Aurora to manage educational programming at the Plains Conservation Center, featuring a variety of hands-on activities and guided explorations.
In 2018, Denver Botanic Gardens received the American Public Gardens Association (APGA) Award for Garden Excellence.  The annual award is given to a public garden that exemplifies the highest standards of horticultural practices. The Gardens is honored to have been selected from among approximately 500 APGA member institutions located in the U.S., Canada and 14 other countries.