American Masters at DAM
A must-see exhibition of works by Frederic Remington and Winslow Homer this spring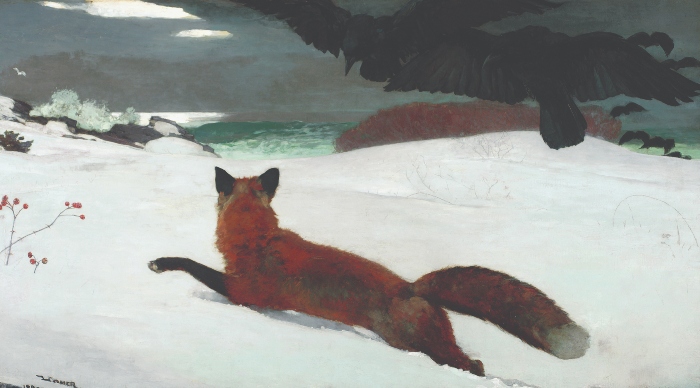 Touted as "self-taught" and "home grown," the works of two seemingly distant artists are joined this spring at a Denver Art Museum exhibit, Natural Forces: Winslow Homer and Frederic Remington.
The collection showcases the magnificient pairing of Homer's rocky Eastern coastlines with Remington's American West.

Winslow Homer, Undertow, 1886
Born a generation apart, both artists produced work that reinforced a distinct sense of American identity rooted in action, self-reliance, and a relationship with the wilderness.
Their works, produced at the turn of the late-19th and early-20th centuries, reflect an era of growing industrialization and ideas of the closing of the American western frontier.

Frederic Remington, Dash for Timber, 1889
The exhibition, organized by Denver Art Museum, the Amon Carter Museum of American Art, and the Portland Museum of Art, Maine, will be in Denver from March 15 – June 7, 2020.

Frederic Remington, The Buffalo Runners – Big Horn Basin, 1909
Entry to Natural Forces: Winslow Homer and Frederic Remington is free for members (included in general admission). Tickets to the Member Preview are sold out.