Tips For Creating A Welcoming Home
Home and lifestyle blogger Kennesha Buycks breaks down her tricks for making your home feel personal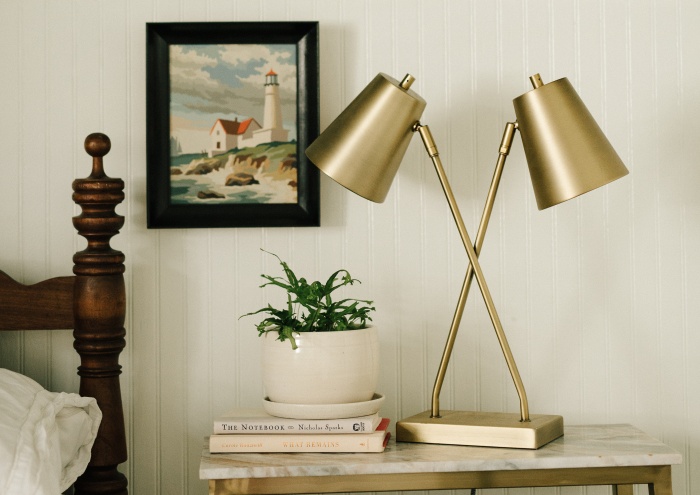 Home is a retreat from the bustle of your daily life; a sanctuary from noise and stresses of the world around us. The question is, how do we create a home that is both personal and welcoming?
Kennesha Buycks is the creator of Restoration House—a home and lifestyle brand + blog dedicated to creating spaces that fulfill beyond the aesthetic and that speak to the restorative aspects of home. A Southern transplant to the Pacific Northwest, Buycks has a passion for connecting others, gathering, and inspirational styling and design.

Photo by Lauren Mitchell
In her new book, Restoration House (Zondervan, 2019), Buycks breaks down her tricks for making your home feel personal and peaceful, including restoring furniture and decorating small spaces.
"In every one of us is an inherent, deeply felt need to feel at home; yet never before in history has our culture been more disconnected. We get lost in a sea of e-mails and text messages, meetings, social media, appointments, and obligations, and we wonder why we never feel at peace in our own homes," says Buycks.
"Home is supposed to be a place to recharge and retreat—a place of restoration," she notes, and her book if filled with tips for tapping into your creative side, no matter your budget, to create a therapeutic space to call home.
Take antiquing, for example. Buycks lists her favorite thrifted items that can help bring a lived-in and unique feel to any home, like vintage wood furniture pieces, solid brass decor, ceramics, vintage art, books and records.
The imperfect qualities and quirks of your home is what makes it personal, so don't focus on making it museum-worthy, she insists. "Just follow a few simple steps, and be confident that no matter what you end up with, you'll have a memento of the love you're putting into your home."
"We want our homes to welcome those who enter into a space that doesn't just appeal to our visual senses but to the soul—that speaks of where we are in just about any season of life we may be walking through," says Buycks. Her book is filled with ways to create a space for connection, serenity and personality with your own two hands, like how to use color or textiles, choosing rugs and flowers and plants.
This book is about creating places and spaces where we can feel secure, connected and revived. "This place for me and, I believe, for you begins at home."
Restoration House (Zondervan, 2019)
Barnes & Noble, $24.99