The Ultimate Storage Solution For All Seasons
Think about utilizing the untapped potential of your garage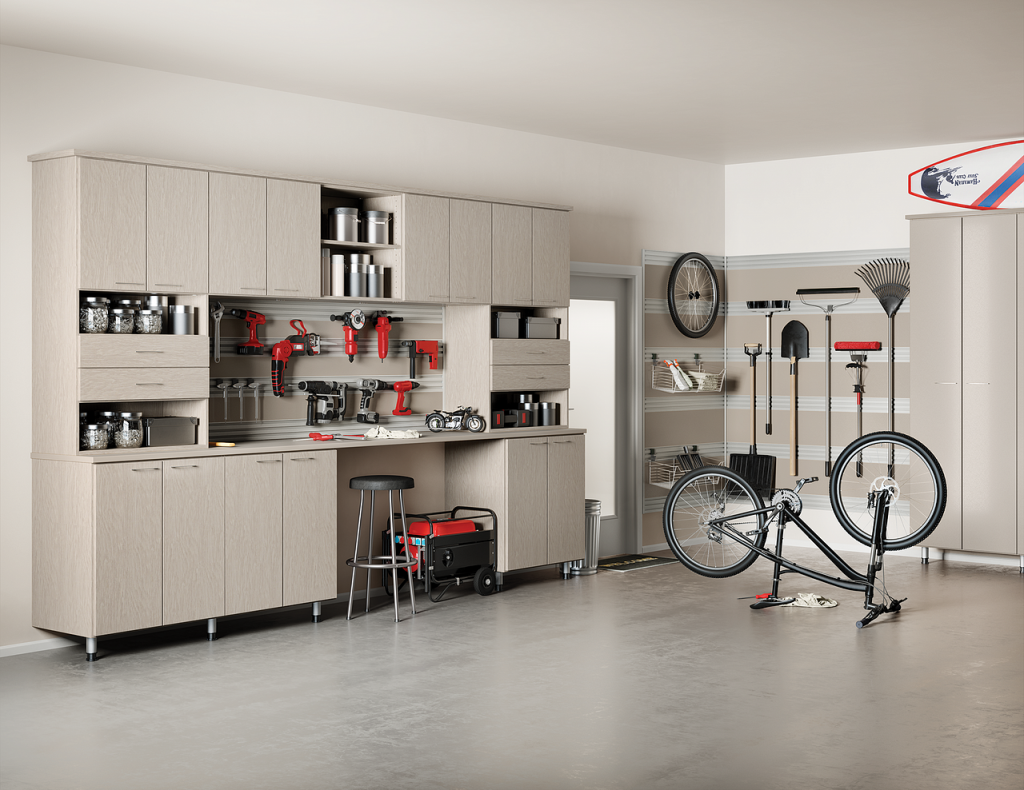 No matter the size of one's home, we all seem to feel we need more storage space. In recent decades, there's been a huge boom of off-site storage facilities offering everything from small closets and locker-sized cubicles to large enough spaces to accommodate cars and boats.
No doubt about it, we Americans accumulate a lot of stuff!
So what do we need to store away?
Typically, the things we are not using at the moment, the most general term being "off season". Clothing and holiday decorations of course, but also sporting equipment and active gear.
Those of us lucky enough to live in Colorado love the active lifestyle and enjoy the magnificent outdoors of our beautiful state. And as for seasons, yes, we have them- sometimes all in one day!
If you have a garage, you are in luck.
This part of the home is often overlooked as an opportunity to create beautiful, organized storage for all seasons. Tall, deep cabinets with legs utilize height and keep your items off the floor in case of water or other liquid spills.
Open shelving off the floor can also be effective. It's so much easier to take a large heavy bin off a low shelf than to get to one at the bottom of a tall stack.
Wall systems work wonders.
There are fantastic, streamlined wall storage systems for bikes, balls, skis, snowboards, garden tools, hoses, ladders, etc. that are easy to use and get items off the floor. Golf bags and clubs in a cabinet stay orderly and dust free.
An organized storage system can even allow you to make room for your car, which may have been sadly relegated to the driveway as all the other items took over!
Get creative!
With efficient and well-designed storage, you can even design a workspace to enjoy a hobby or create a home repair shop. The garage can be transformed from a dark, cluttered catastrophe to a bright, beautiful organized bonus room!
Take advantage and make the most of every season.
Leah Ansel is a Design Consultant with California Closets in Denver. For over 40 years, California Closets has built a reputation as the leader in premium and luxury space management with nearly 150 showrooms and 900 professional design consultants across North America. View their profile, visit www.californiaclosets.com to learn more or call at 303.754.0415 to set up a free design consultation.
Content for this article provided by California Closets.