The Difference Between Permanent Botanicals and the Living, Breathing Kind
Think you can discern which plants are real and which are fake? Take this quiz—you may be surprised.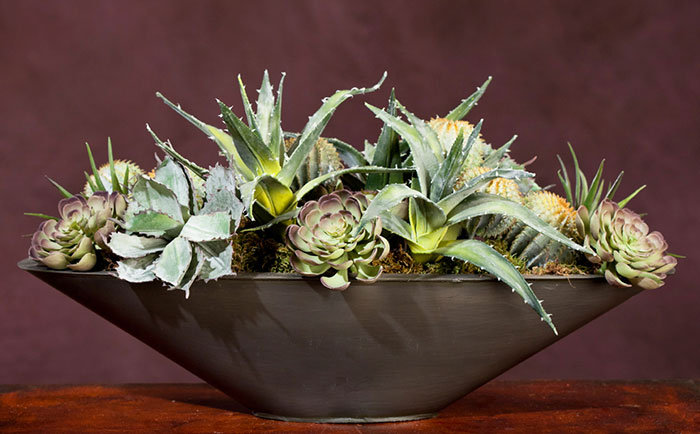 So you've decided to add a little greenery to your life. Do you go with live indoor plants and trees, or opt for the artificial kind? The answer may surprise you.
Today's high-quality permanent botanicals have evolved to the look and feel of live plants—so much so that it's often hard to distinguish them from the real thing. They also boast a handful of benefits that live plants don't.
Take the following quiz to see if you can tell the difference between permanent botanicals and the living, breathing kind. Along the way, learn 7 reasons you should add artificial plants to your interiors.
Real or artificial?
1. They are great for commercial spaces and second homes, where there may be fewer opportunities for maintenance.
2. They offer a cost-effective alternative to monthly lease-maintenance contracts for live plants.
3. They create an allergy-free environment.
4. They do not attract insects or require pesticides.
5. They are available in many species of plants, both contemporary and traditional—including new trends in succulents and grasses.
6. High-quality artificial trees are built on real wood, reclaimed and recycled from fire-prevention sweeps done in our forests.
7. All artificial plants, including holiday and seasonal greenery, can last for years to come with minimal maintenance.
ANSWER KEY:
We got you! All 7 plants are permanent, artificial botanicals. 
Howard Lunger is the President of Beck's Silk Plant, a custom manufacturer and wholesaler offering the highest quality artificial trees, plants, and floral arrangements for trade professionals to choose from. View their profile or contact Howard at 303-934-3949.
Content for this article provided by Beck's Silk Plant.