Organizing Secrets of the Pros
Brilliantly simple & simply brilliant concepts that'll change the way you live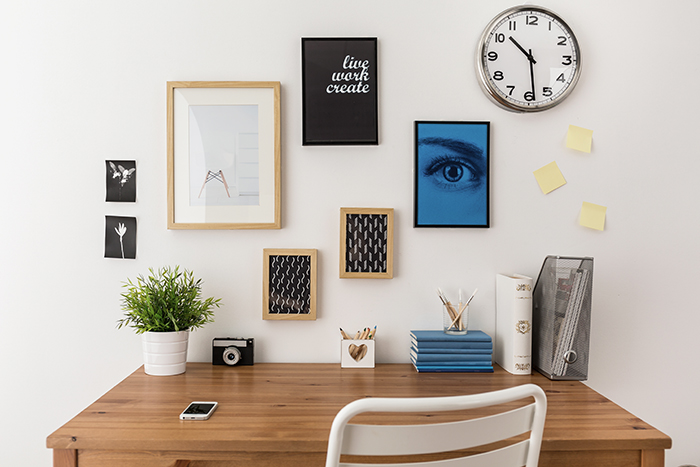 Organization. It's a word that either warms your heart or strikes fear into your soul. But organizing doesn't have to be a difficult, overwhelming task, filled with giving away things you love. We asked several professional organizers and designers to share their most helpful tips. Surprisingly, we found that simple fixes often make the most sense and are easy to do.
First Things First
Whether you are into creative organization hacks or investing in custom components, the prep work is the same. Before you buy all those lovely baskets, bins, shelves and shoe holders, you need to know what you are working with. There are many ways to achieve this, but most are based on the negatives—purge, purge, purge. One professional organizer, Kathy Jenkins, offers a simpler, more positive approach that doesn't require thousands of decisions—and it applies to any space:
First, pull everything out of the closet, cabinet, toy box, or pantry you are organizing.
Now, group together like items. You have eight red blouses? Decide how many you need (maybe three?) and select the best to keep.
Treat that now-empty closet space as valuable real estate and make sure every item you put back in deserves to be there. Be honest with yourself about what you will wear and use. "It's easier to part with things after saving all your favorites," Jenkins says.

Photo courtesy California Closet Company, Inc. ©
Horizontal vs. Vertical
Maximize your vertical space. This not only makes sense in limited spaces, it keeps things visible and minimizes clutter. Track systems, the modern equivalent of pegboards, have accessories to hold anything from golf balls to rakes and shovels. Horizontal surfaces tend to get cluttered very quickly (think countertops, desks, etc.), so limit them to very specific uses, such as shelves to hold sweaters.

A Place for Everything
The goal of organizing is to make your life less hectic and easier to maintain. How many of us have multiple staple guns, blue T-shirts or jars of cinnamon because we couldn't find the original item? Having a designated place for everything also makes it easier to stay organized. And labels help too. They don't have to be fancy—they just need to alert you to what is in the box or bin. For kids' rooms and play spaces, use see-through bins and have kids create a picture label.

Photo courtesy California Closet Company, Inc. ©
Components and Accessories
Now for the fun part! Once you have identified what you want to keep and store, you can select the best way to go about that. The basics for a closet include hanging sections, shelves and drawers. "Once you have the right components, it becomes more natural and easy to be organized," says designer Kristin Becker of California Closets. Accessories are the finishing touch and are designed for easy access. Examples include pullout storage racks for ties, belts and scarves; fold down ironing boards; and valet rods to hang clothes for the next day. In the garage, track systems hold everything from jars of nails to bike gear to garden tools.
Fill the Space Thoughtfully
There really is something to alphabetizing your spices and color coordinating your clothes. Getting ready in the mornings is a breeze if your clothes are separated into sections for work attire, casual items and sportswear.  Find the method that works best for you and start living the organized life.
Want more information on how you can get a truly organized space? Contact a California Closets Design Consultant at 800.274.6754 or view their profile here.
SaveSaveSaveSaveSaveSave