Luxury Home Finishes That Make a Difference For the Environment
From flooring and faucets to smart home technology and locally sourced materials, consider products that are more green from the start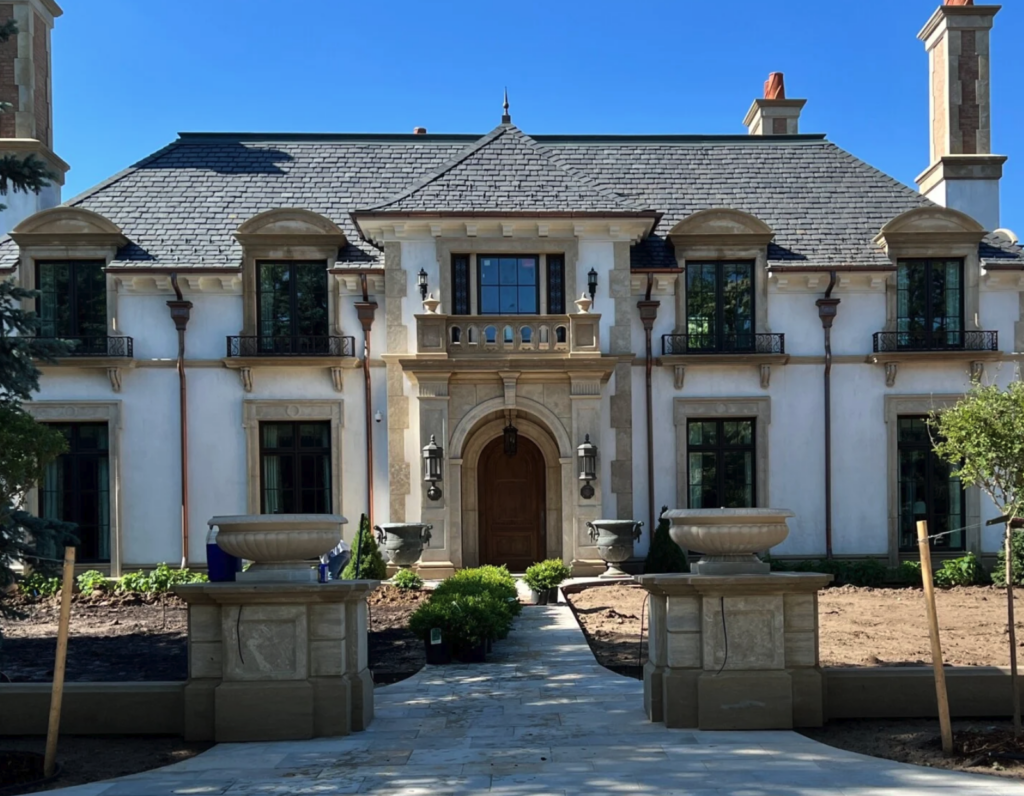 Sponsored Content
As a society, there are so many ways we can be more conscientious about the environment. When building or remodeling our homes, for instance, we can do the research and make smart choices that are not only right for our own needs, but right for the planet.
Our design center, the International Design Collection, aka IDC Building, is home to a select group of independently-owned companies with a mission of sustainability; a forward-thinking group of showrooms bringing to market products made with recycled materials and produced in ways that leave less waste and use fewer resources. Take a look at some of the ways our companies are doing their part.
T&G Flooring
Reclaimed hardwood floors offer a valuable sustainability factor to any home. By utilizing reclaimed hardwoods rather than harvesting younger trees, forests can flourish for longer periods. A true reclaimed hardwood is at least 100 years old resulting in this product to expand and contract as it absorbs moisture significantly less than a recently harvested hardwood. This avoids cracking, cupping, and shrinking commonly found in today's floors and ultimately leaves home owners less likely to need a replacement floor anytime soon. Reclaimed hardwood floors provide peace of mind that the environment can thrive.
Ultra Design Center
Concerns about water accessibility dominate the news. Western states are especially affected by water shortages. How do we address water conservation in kitchen and bath fixtures? One example includes manufacturing processes that adhere to the Environmental Protection Agency's WaterSense program. WaterSense-labeled faucets with flow reducers use 50% less water than standard fixtures without flow reducers. Standard faucets without flow reducers use 2.6 gallons per minute, while faucets with flow reducers use 1 gallon per minute – and still provide sufficient water flow. If every household in America installed a flow reducer in their faucets, 60 billion gallons of water could be collectively saved per year!
Aztec Carpet & Rug
For homeowners who want to put the environment first and breathe cleaner air, there are many textile-based flooring products with high-end looks that use both plant and animal-based fibers. Plant-based fibers include bamboo eucalyptus, cotton, hemp, jute, seagrass, sisal, and cork. Animal-based products and fibers e.g., wool, sheepskin, silk, alpaca, goat, and leather hide are renewable, biodegradable, and recyclable. In addition to adding natural beauty to a home, the durability of these materials means less waste and a lower carbon footprint. According to Woolmark, wool is already the most reused and recycled fiber in the world. In addition, wool and sisal are also great low-VOC choices for people with allergies.
Inspire Kitchen Design Studio
When planning a kitchen or bath remodel, consider where your cabinetry is coming from. Do your vendors work with American companies who produce the cabinetry themselves? Wasting less fuel on importing products made internationally not only saves this valuable resource, but also saves time and money for the homeowner.
Look for manufacturers who have adopted green technologies and other measures to reduce their carbon footprint. This includes low- or no-VOC emissions in their materials and finishes, being CARB2 compliant and formaldehyde free, as well as using reclaimed and renewable woods. Producers of higher end materials will use products that last a lifetime vs those which require replacing after a few years. Remember the saying, "penny wise, dollar foolish".
Xssentials Smart Home Systems
Smart technology in the home is not just about TV's and thermostats. "Smart" means technology that can revolutionize the way we live and offer endless possibilities for a sustainable lifestyle. Through integration of sustainable smart devices into our homes, we can significantly reduce our environmental impact and embrace energy-conscious living. One example is installing smart lighting systems that can be programmed to automatically turn off lights in unoccupied rooms, adjust brightness levels, and even change colors. By integrating motion sensors and ambient light sensors, energy waste is minimized, resulting in lower energy consumption, reduced electricity bills, and a greener home. As we embrace smart home technology, we contribute to a greener future while enjoying enhanced comfort, convenience, and savings.
Aria Custom Design
Authentic Venetian plaster of Italy is one of the most natural and sustainable materials you can have in your home, produced entirely without plastics, acrylics, or harmful chemicals. Additionally, Italian manufactured Venetian plaster supports healthy living by being a natural biocide to molds and is highly resistant to its growth. Large amounts of energy are used to process raw materials for cast stone. Thankfully, there are some small manufacturers who both reduce energy waste and resource waste by utilizing post-manufacture (reclaimed) crushed limestone obtained from larger producers. Fine products merging beauty, value and sustainability can be sourced to match your goals and requirements; the search is worth the effort.
Main image: This home features an exquisite exterior finish: the authentic lime plaster of Italy. The custom two color, "aged white" application was created and installed by Aria Custom Design. This is the 11th home in the Denver area to receive the rare Italian finish.
Stephanie Herlory is the Marketing and Customer Experience Manager for the IDC Building, Denver's premier design center for luxury finishes. A collective of like-minded, environmentally conscious, independently owned businesses, the IDC Building is open to the public and features custom kitchens, decorative bath + kitchen fixtures, hardware, designer lighting, hardwood flooring, area rugs and carpeting, smart home automation and more. Visit their website or contact Stephanie at info@idcbuilding.com.
Content provided by IDC Building.