Cadre General Contractors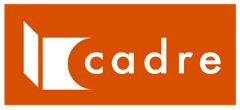 3448 S. IRVING ST.

,
Englewood

,
CO
80110
Builders/Remodelers, Home Technology, Outdoor Living (Furniture/fire pits/water features/planters)
Spectacular, Happy Homes
After 30 years in business—building the most exquisite and enduring homes in Colorado—we've kept one belief closest to home: this is all about you. The quality we insist upon is reflected in every project and photograph you see here. Each tile, fixture, and finish demonstrate our unparalleled commitment to detail. What these photos cannot show, however, is the endurance of the structures we build and the longevity of the systems working behind their walls.  Get in touch with us for a custom home building experience that will exceed your expectations. Even the ones you didn't know you had.
Builders/Modelers / Outdoor Living / Home Technology