Create a Luxurious Laid-Back Look
Make your home your own personal oasis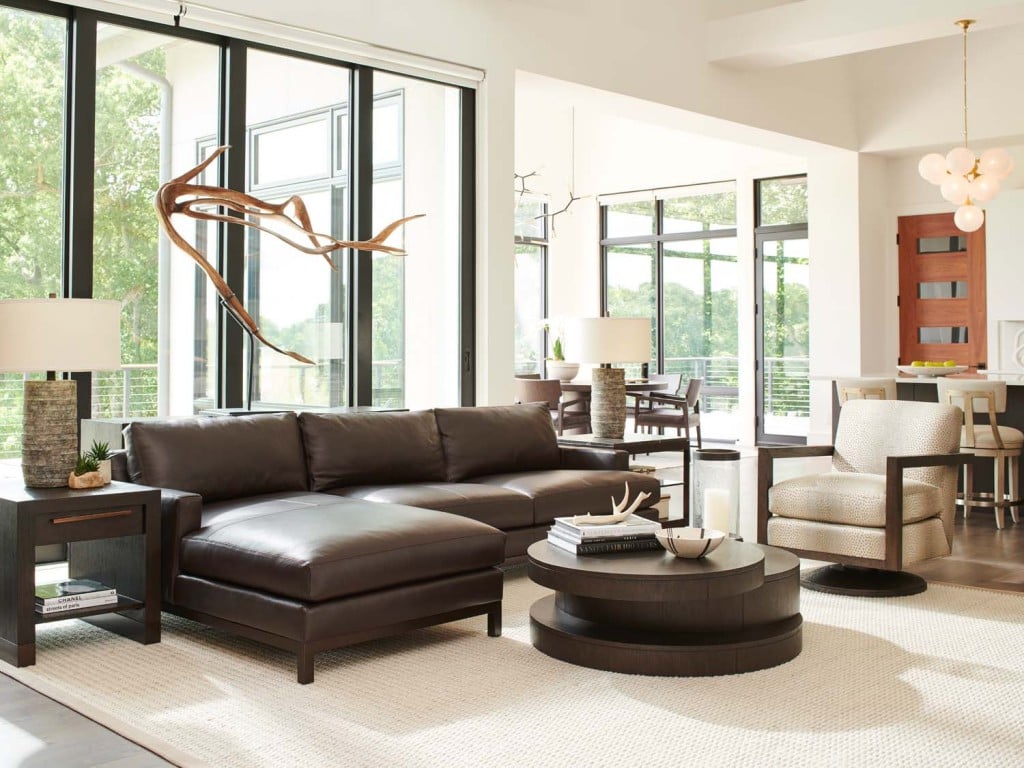 Maybe it's the crazy year and a half we've had. Life has definitely changed and home furnishing trends are changing too. Gone are the monotone palettes and cookie cutter designs. More than ever, homeowners want their homes to be a reflection of their own style and personality, not a carbon copy of the latest TV design show creation.
Specifically, they want to create spaces in their homes that are warm, cozy, inviting, and relaxed. Homeowners are spending more time at home than ever before so they want attractive, stylish rooms to hang out in that reflect who they are and where they've been.
Here are a few ways to achieve the laid-back luxury look in your home:
Layer in textures, shapes and materials
Layering adds dimension, depth and visual interest to a room and can create a relaxed yet sophisticated vibe. Indulge in a variety of fabrics: soft and cozy mixed with textured, different patterns and colors, suede and leather. Mix in metals and interesting varieties of wood. Balance strong linear pieces with curvy, nonlinear pieces.
Bring in color for warmth
The trend is turning away from chilly palettes of grey and white. People want to infuse their space with colorful tones and hues that speak to them. Color brings individuality, warmth and personality to a living space. Earthy tones like cocoa brown, yellow ochre and olive green ground a space beautifully and pops of jewel tones like emerald and sapphire satisfy the senses.
Add organic materials
Natural fabrics, rugs and accessories invite you into a room and bring comfort to your space. Mix beautiful natural woods with textured woven baskets, smooth leather, and soft cuddly throws. Add unconventional pops of textiles like shearling, faux fur and wool boucle.
Reveal your personality
The biggest trend in design right now is individualism. People want to be surrounded by pieces that have personal meaning for them, pieces that have been collected over time and represent their journey in life or in travel. Art, photographs, mementos- every piece has a story to tell.
Go worry free
Gone are the days of the forbidden living room- a room that was beautiful to look at but not really meant to be lived in. Today, homeowners want to use and enjoy every inch of space in their homes and performance fabrics make that possible. Performance fabrics have come a long way- there are hundreds of beautiful, textured options that are comfortable yet also functional. So throw that wine tasting party, let the kids in with their juice boxes, order that pizza and watch a movie on the couch! Live in your living room.
Brent Simon is an owner at Colorado Style Home Furnishings, a South Denver-based fine furniture showroom that offers over an acre of top quality comfortable, sophisticated in-stock furniture and accessories. View their profile or contact Brent at (303) 741-4240.
Content for this article provided by Colorado Style Home Furnishings.