2020 Garden Trends Rooted in Nature
Looking to transform your garden into an oasis this spring? Follow these insider tips for a look that stuns.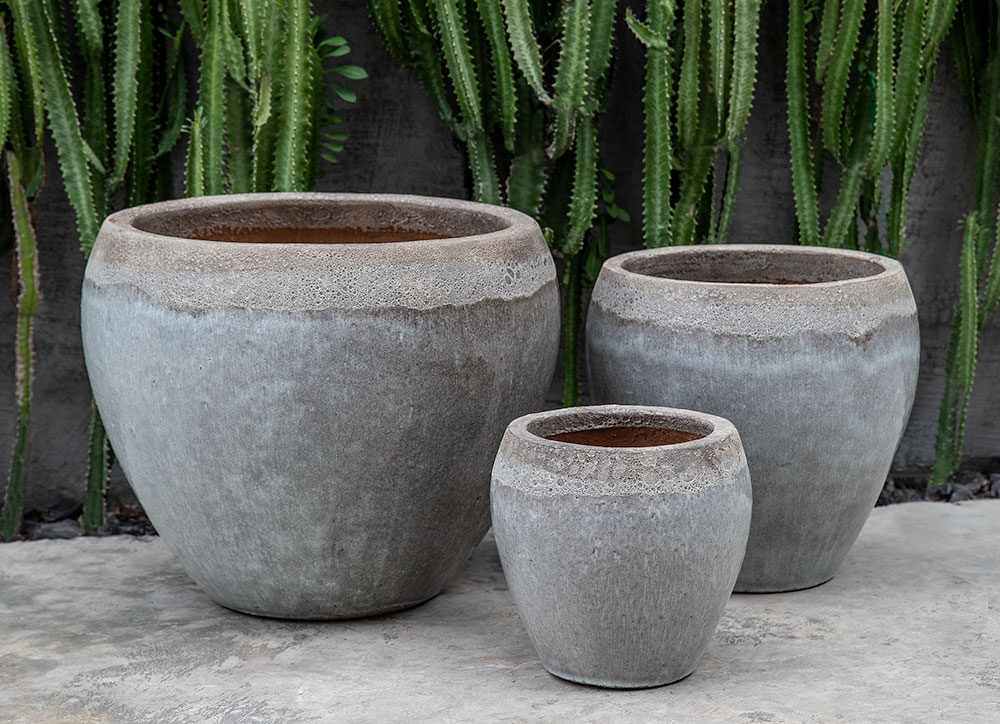 Here are a few trends we picked up for your reading enjoyment. They are mostly nature-inspired, not just because we are in tune with that particular world, but biophilic inspirations are seeping into the aesthetics of the design world, whether fashion, industrial, or architectural. Nature is moving inside our home, making herself very comfortable in all the nooks and crannies of our daily lives.
EUROPEAN-STYLE OUTDOOR FURNITURE
The bulky wrought iron found in Victorian gardens is making room for furniture counterparts that are lighter and have a more minimalist look. Comfort is the main stake of these elegant, clean-lined furnishings. While light and airy, they can accommodate taller humans yet not crowd spaces. The ease of care adds to the long list of qualities that new materials have brought to this outdoor furniture design. Teak, which is so appreciated in Colorado, comes in more practical shapes, less reminiscent of English gardens, and easier to store.
Outdoor furniture is now made to look and feel like indoor furniture used outside. Think about it!
THE BLUES & OTHER COLORS
Well, good luck finding enough blue flowers in the universe to make a splash in your garden or vases! Though we love the idea of calming blue colors around us, they will have to generate in man-made accents to supplement the blooms. Rich blues have always looked lavish and ravishing in Colorado, so this is nothing new to us. However, the varieties of blues available in containers have gone through the roof. With names likes Waikiki, Riviera blue, blue pearl, indigo rain, Mediterranean blue, rustic blue, bronze blue, midnight sea—the choices are as rich as homeowners' personalities and tastes. Don't tell us you can't find a blue you like!
If you do not have room for blue (it is a big color), then bold neutrals are now taking over muted neutrals. Picture pure white, dark black, metallic, non-apologetic slate grey, deep off white, and extraverted beige. Bold is beautiful and you know it.
TEXTURES ARE OUT & ABOUT
Textures are everywhere—inside and outside, on the walls, tables, throw pillows, containers, and plants.
Containers have names like dimple, scalloped, etched, honeycomb, trellis and sisal weave, and even jacquard, batik, and matelassé. The aesthetics of containers is such that they have become inexpensive outdoor art pieces. Whether they end up planted is almost secondary. This allows the novice gardener to use a simple planting design, since the accent is provided by the container and not the plants.
All outdoor vertical spaces, long neglected in terms of decorating options, are getting special attention and are now a fully integrated surface of gardens. Three-dimensional outdoor art is available in metal or ceramics, and is a brilliant option to empty fences or naked garage walls. Planted hanging containers look wonderful on Pinterest but are complicated to keep alive in our Denver sun, unless you are committed to daily watering and caring—thus the attraction of outdoor wall art rated for all weather, including Colorado's.
LONG-LASTING EQUALS LESS LANDFILL
The fashion trend of buying fewer but better-quality clothing is extending to outdoor purchases. Homeowners expect to buy outdoor furniture that will last through a lifetime, and containers that will withstand winters and cold temperatures without cracking or peeling, even if the downside is a higher initial financial investment. Manufacturers are prepared to fix products over time instead of expecting new purchases. The long-term direct effect is a decrease in trips to the landfill and the associated time saved of not having to shop for the same thing over and over.
PLANT COMMUNITY
Indoor plants have made a serious comeback into our homes for the past few years. This is not a trend; it is a way of life. The rewards of caring for indoor plants are multi-fold. Besides decorating the spaces we live in, they soon become companions of sorts, moving with us from indoors to outdoors, based on the season. We care for them as we do pets. We talk to our friends or colleagues about them and show pictures showing the growth or blooms. Plants calm stressed humans and facilitate social activities. It is now an acceptable hobby or activity to go to a plant swap or a plant store in order to meet new friends and share plant experiences. Plants tie the younger generations to older ones. Remember Grandma's sansevierias? She made your day by giving you a cutting and now you appreciate her skills as an indoor plant gardener.
SELF-WATERING POTS
Nothing beats a personalized, weekly indoor plant watering, but we understand that humans travel. Self-watering pots will help but should not be considered the end-all, be-all. They are popular, though.
YEAH, GNOMES!
It's a fine line between bad taste and retro, whimsical throwback, but we'll take our chances. Gnomes in all shapes, sizes, colors, and styles will be seen involved in all sorts of activities (gardening, reading, flirting, and traveling) throughout gardens. Hide them under foliage, among annuals in pots, watching over your front porch, and on a bench. Gnomes live under mushrooms, so for good measure, gather a few of those, too. The garden table is the best spot for a little woodland scene composed of pots, gnomes, and mushrooms! It will put a smile on your children's faces, if not yours.
So, spend time picking the best foldable, plantation teak bench for your front porch. Accent it with a couple of blue throw cushions. Frame it with etched, carbon-colored containers. Use tropical plants you can move indoors when summer is over. Propagate your favorite plant to share with your friends at the next plant swap. The gnomes should keep you company when having your first cup of coffee or last cocktail.
You're so on trend!
Annie Huston is the co-owner of Birdsall & Co., a home and garden boutique in Denver, Colorado that is considered to be one of the finest in the nation. View their profile or reach Annie at annie@birdsallgarden.com.
Content for this article provided by Birdsall & Co.